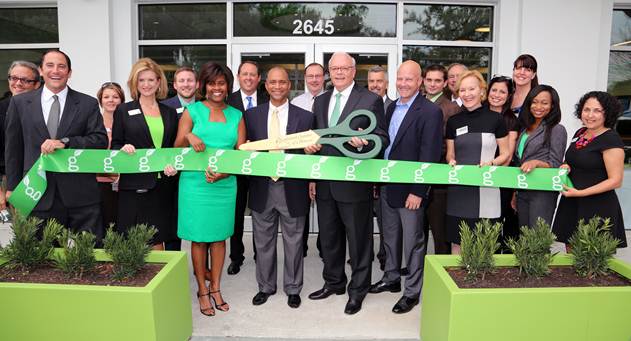 Grow Financial Lakeland Branch Ribbon Cutting Ceremony
Grow Financial Federal Credit Union celebrated the opening of their 20th branch in Lakeland, Florida with a ribbon cutting ceremony held Wednesday, April 3.  President and CEO of Grow Financial cut the ribbon, along with the Mayor of Lakeland, Gow Fields, Grow Financial staff members and Lakeland Chamber of Commerce leaders.
The new branch, located at 2645 S. Florida Ave. in the Southgate Shopping Center, features a 24/7 ATM and an innovative interior design with a touchscreen display inside to give members a virtual tour of the services offered.
---