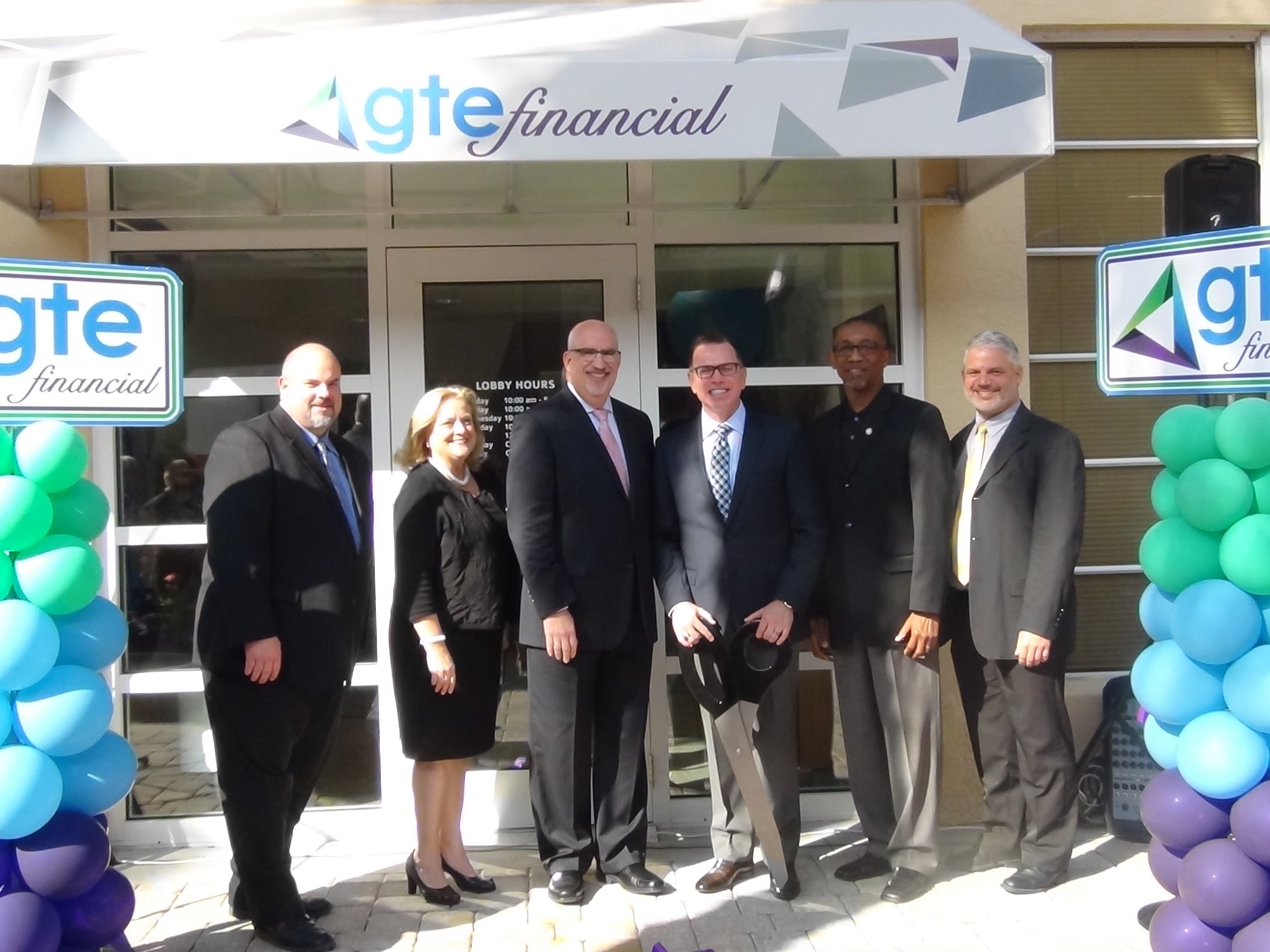 GTE Financial opens second student-powered financial center
This is GTE's and region's second true student-operated credit union
TAMPA, FL (February 9, 2015) — GTE Financial opened its second student-powered Community Financial Center location in partnership with Southeastern University in Lakeland, Fla.  The center is located on the campus at 1000 Longfellow Blvd., in the Pansler Alumni-Student Union building. A ribbon cutting ceremony for the new location was held Wednesday, Feb. 4, 2015, at 10 a.m.
"We've had tremendous success with our flagship student-powered Community Financial Center in Centro Ybor and our partnership with Hillsborough Community College, so we're looking forward to bringing this unique concept to Southeastern University," says Joe Brancucci, CEO and president of GTE Financial.  "The students who operate the credit union learn while they engage their peers and position us to better reach young, prospective members and get them on the right path to future financial success and financial literacy."
The center at Southeastern University also features an extensive technology bar equipped with smartphones and tablets for demonstrating and educating users on the latest in mobile financial applications.
The student-powered center employs students who will gain professional experience and hands-on experiential learning related to operating a financial institution.  Brancucci adds that students hired for these part-time positions receive competitive pay, paid holidays, paid time-off and access to an employee computer purchase program, as well as the opportunity to earn credit toward their degree if they attend a participating institution.
Those interested in information on applying for a position can visit www.gtefinancial.org/student.
About GTE Financial
GTE Financial is a not-for-profit financial cooperative with more than $1.7 billion in assets and 21 Community Financial Centers located throughout West Central Florida. Chartered in 1935, GTE Financial is locally owned and operated in the Tampa Bay area, serving more than 224,000 individuals and businesses. More information on GTE Financial can be found at www.gtefinancial.org.
Photo (From L to R) Brian Best, GTE Financial executive vice president sales and services; Vickie Thompson, chairperson of Policy Committee of the GTE Board of Directors; Joe Brancucci, GTE's CEO and President; Dr. Kent Ingle, President of Southeastern University; Phillip E. Walker, City Commissioner of City of Lakeland; R. Joseph Childs, Dean, College of Business and Legal Studies of Southeastern University.
---