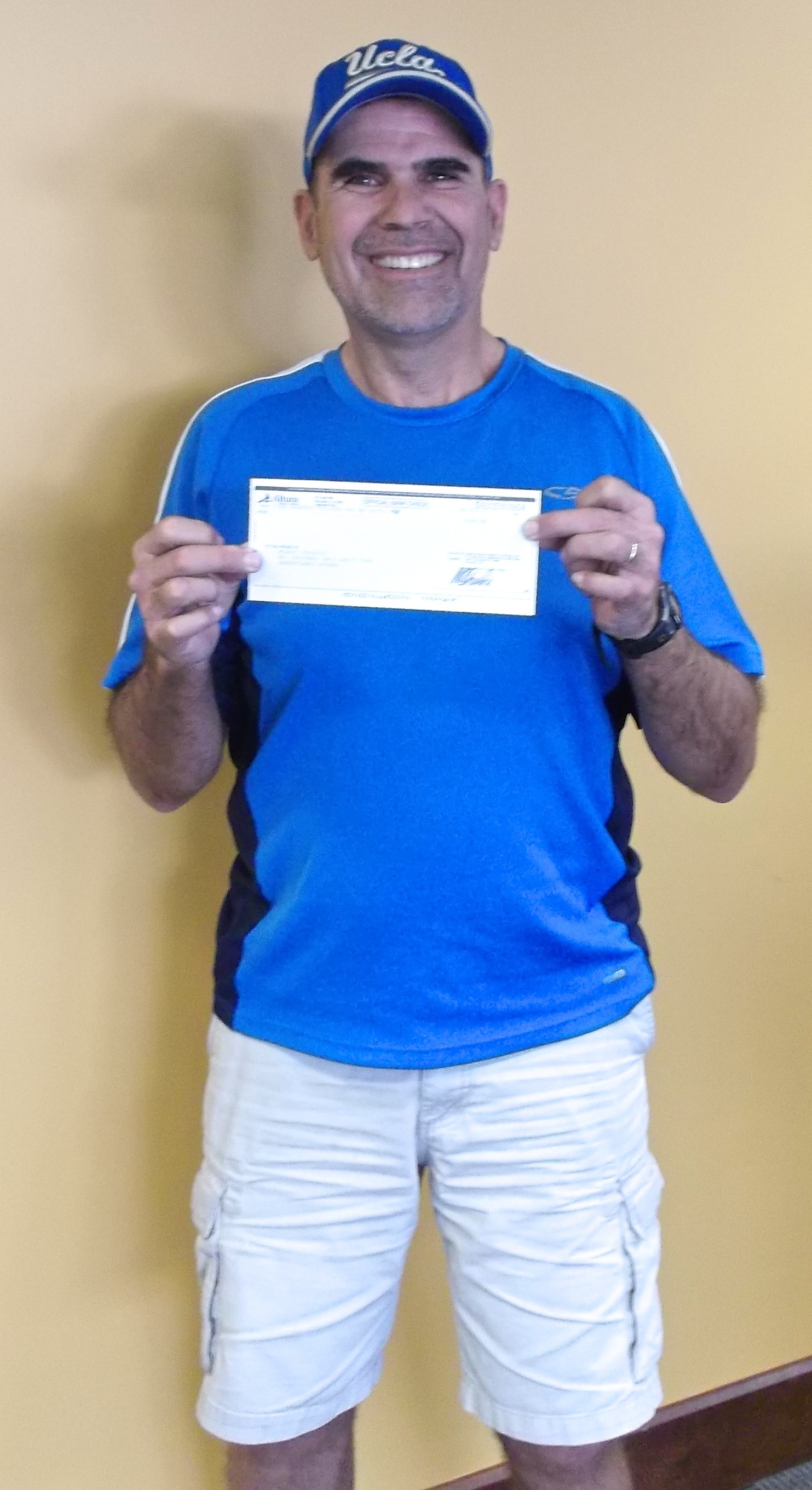 High school employee wins $500 for using Altura Debit Card
RIVERSIDE, CA (January 21, 2014) — An employee of Valley View High School in Moreno Valley, Robert Esparza, recently won $500 from Altura Credit Union in the final month of its 2013 "You're Gonna Love This Card!" debit card promotion.  Altura members needed an Altura Visa Debit Card and a checking account to be eligible for the promotion.
Esparza, of Moreno Valley, won the December drawing, making him the 12th person to win in the contest that took place throughout 2013.  Esparza became an Altura member when he moved to the Riverside area 21 years ago.  When he got the news, Esparza shared that he was very happy and that he really likes the Canyon Springs branch.
Altura is continuing the promotion in 2014 calling it "Better Ways to Win." Members must register their debit card at an Altura branch or by calling the Member Service Center, and then use their card to make a purchase to be entered to win.  A drawing will be held monthly for a $500 cash prize.
The debit card promotion highlights the convenience of using an Altura debit card to make daily purchases. This year's campaign adds a new twist:  the chance to win a 2014 Audi A4.  Visit Altura's website, AlturaCU.com, to learn more.
Altura Credit Union's products and services are available to its members. Individuals can join Altura for a one-time membership fee of $10.  Membership is open to persons who live, work, attend school or worship in Riverside and San Diego counties and selected cities in San Bernardino and Orange counties.  As a credit union, Altura is a non-for-profit financial cooperative owned by its members.
---