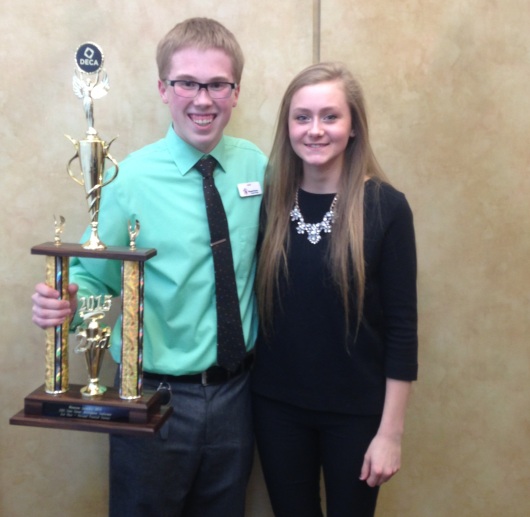 HomeTown CU student employees headed to National DECA competition
OWATONNA, MN (March 27, 2015) — HomeTown Credit Union announced that two of their student employees have qualified at the Minnesota State DECA Conference and have advanced to the National Conference in Orlando, Florida.
Credit Union employee Amber Holte will be competing in the School Based Enterprise Academy;  she, along with two others, have worked hard over the past year to make the Owatonna High School store meet over twenty different requirements that qualified it for finals.
Jack Livingston advanced to nationals with a combined score from a Financial Literacy Test and a Financial Literacy Role Play Event. Additionally, he qualified in Financial Consulting, Financial Literacy Promotion and a Business Finance Test.
 Read more:  http://bit.ly/19nU2Bm
---