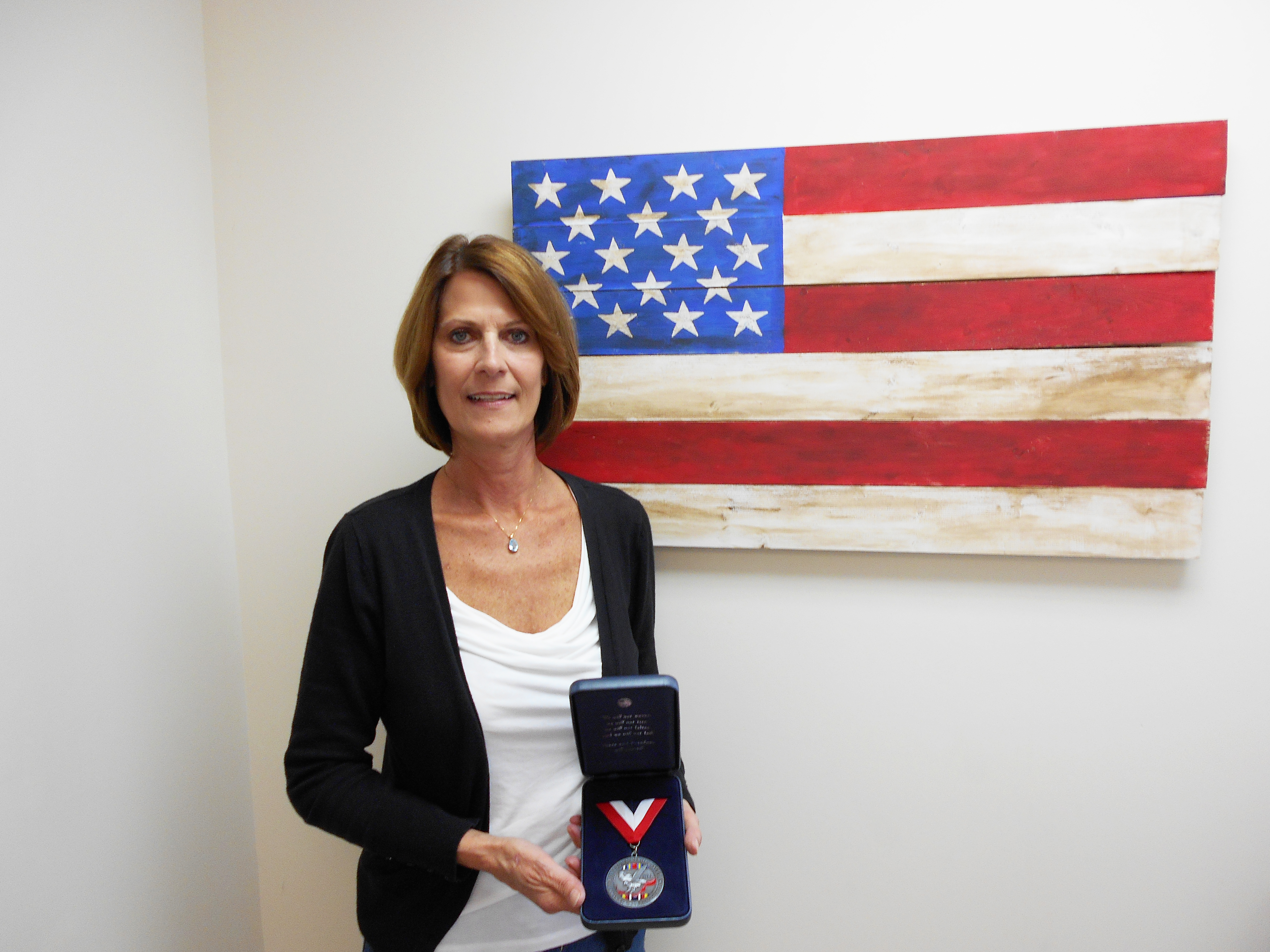 Hometown Hero Medal of Honor awarded to Heritage Credit Union Branch Manager
MADISON, WI (July 3, 2015) — Pat Meyer, Branch Manager at the Truax Field Military Branch of Heritage Credit Union, recently received the Hometown Hero Medal of Honor by Lieutenant Colonel Green. The medal was awarded for her unwavering commitment to helping our military members. The Commander of the 115th Fighter Wing, Colonel Wiegand, also commended Patty and Heritage for providing financial wellness support to the airmen and airwomen during a ceremony held on June 3.
"It is such an honor and privilege to work with these wonderful men and women, and know what they sacrifice for us and our country," Meyer said.
Heritage Credit Union was established in Madison, WI in 1934 to serve the employees of Oscar Mayer & Company. The not-for-profit, member-owned financial institution serves more than 27,000 members with an asset size of $284 million. Heritage branches are located in Madison, Milwaukee, Sauk City, Prairie du Sac, Chetek, Ladysmith, Hawkins, Prentice and Phillips, Wisconsin, and in Rockford and Galesburg, Illinois. Heritage membership is open to the community. For additional information call 888-432-8496 or visit www.heritagecu.org.
---