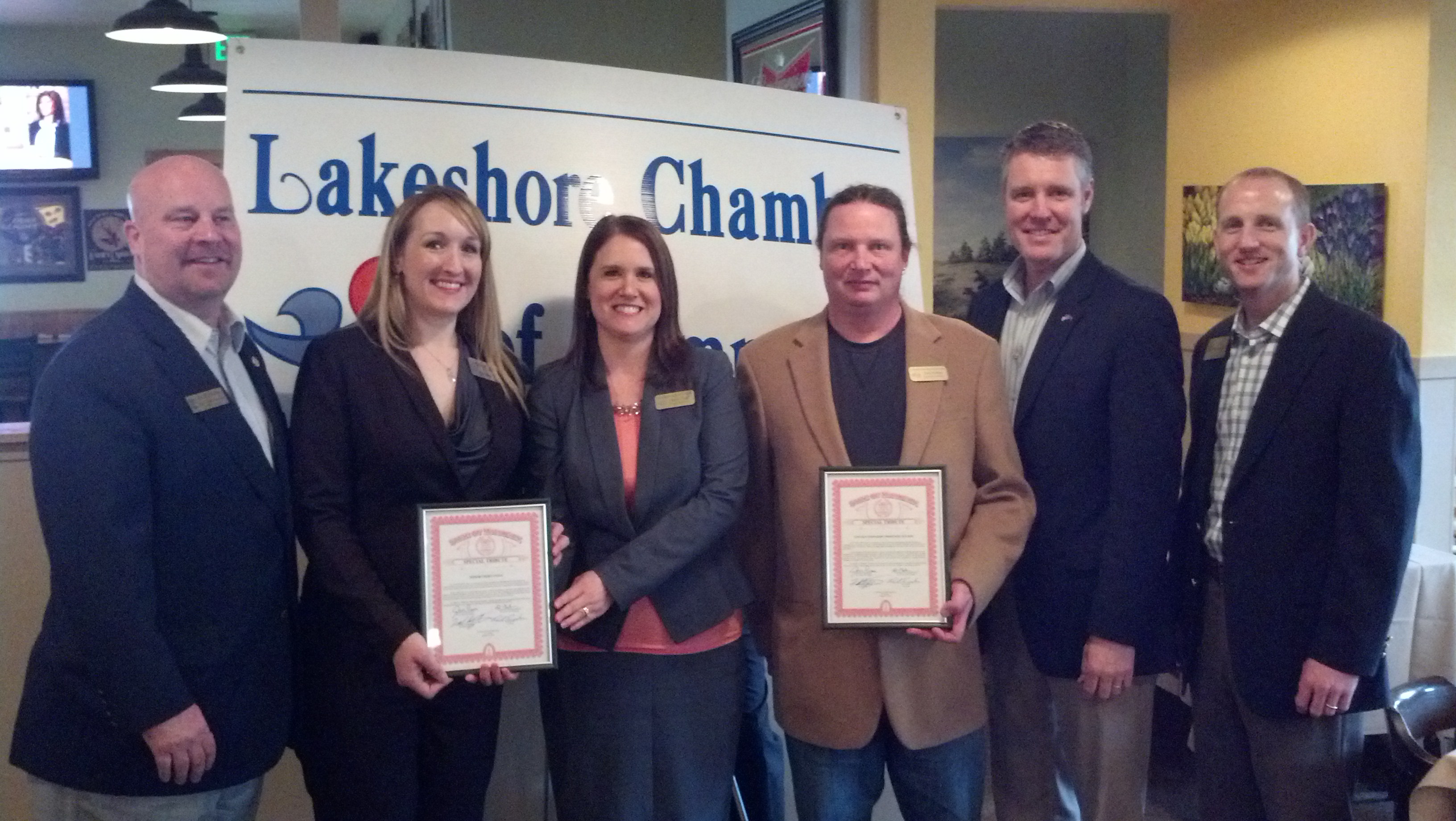 Honor Credit Union named 2013 Business of the Year
ST. JOSEPH, MI (January 24, 2014) — Honor Credit Union could not be more proud to have been named the 2013 Business of the Year by the Lakeshore Chamber of Commerce!  Honor was presented with the prestigious award at the Lakeshore Chamber of Commerce's annual meeting luncheon on January 13th.
Opening their Stevensville branch in 2011, Honor is extremely involved in numerous community events and sponsorships in the local area.  Factoring into the Lakeshore Chamber's decision to name Honor the 2013 Business of the Year was Honor's student credit union program in Lakeshore Public Schools.  Two long-time student credit unions at Stewart and Roosevelt, along with the addition of the student credit union at Lakeshore Middle School, have made the student credit union movement within Lakeshore Public Schools hugely successful in teaching financial literacy and other life skills to the many students involved.
Another factor in the Chamber's decision was Honor's continuous dedication to community involvement and the many sponsorships and local events that Honor is involved in within the Lakeshore community.  One such local event that Honor sponsors and is highly involved in, Lincoln Township Community Fun Day, also received the 2013 Community Spirit Award from the Lakeshore Chamber, in recognition of the event's success in the community.
"We are so honored to have been recognized as 2013 Business of the Year," comments Stevensville branch manager, Tanya Urias, "We are excited for and look forward to many more years of involvement and partnership in the Lakeshore community."
Honor Credit Union is proud to serve more than 41,000 members over fourteen counties in Michigan.  Providing solutions for financial success and giving back to the communities they serve remain the driving forces behind Honor Credit Union.  For more information call 800.442.2800, or visit www.honorcu.com
---