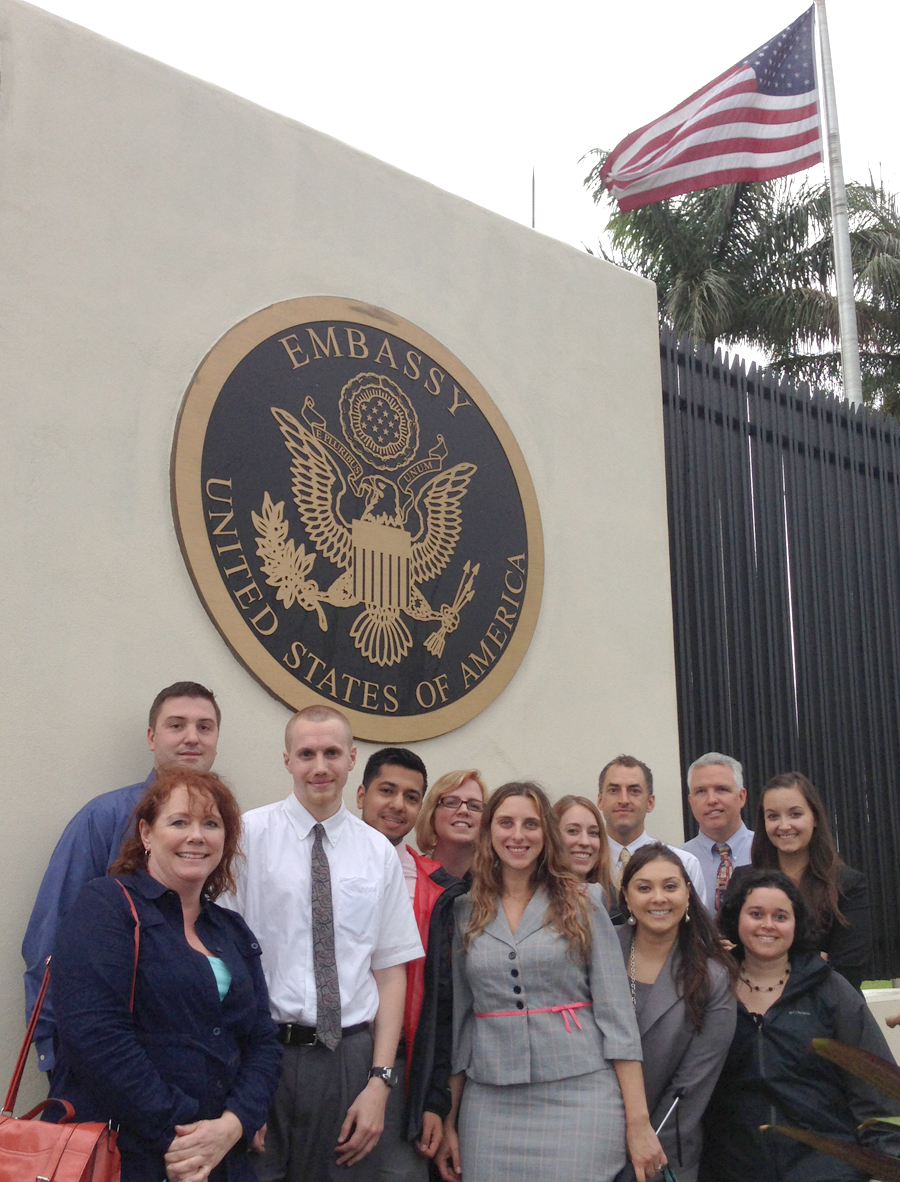 International CU Leadership Program Seeks U.S. Interns to Brazil
U.S. CU leaders invited to apply for Department of State scholarships to intern at Brazil CUs in January
MADISON, WI (August 7, 2013) — World Council of Credit Unions is calling U.S. credit union professionals to apply for an intensive, two-week credit union internship in Brazil, Jan. 12–25, 2014, through its International Credit Union Leadership Program. A committee will select 12 candidates to participate in the scholarship program, which is funded by the U.S. Department of State and covers all expenses but airfare. The application deadline is September 27.
"The International Credit Union Leadership Program gives credit union leaders in the U.S. a unique opportunity to gain hands-on experience from Brazil's credit union system. The country is globally recognized for successfully consolidating and fully integrating its credit union system," said Brian Branch, World Council president and CEO. "Interns will learn how Brazil's credit unions reach underserved populations and support their communities through member education and special projects. They will also gain an appreciation for cooperative collaboration that they can apply back home."
The International Credit Union Leadership Program is designed to facilitate idea exchanges, expose participants to cultural diversity and improve problem-solving skills as they relate to the credit union industry. Participating U.S. credit union leaders learn firsthand about methods to better serve an increasingly diverse membership, including youth, businesses and low-income members. In a two-way exchange, credit union professionals from Brazil also have the opportunity to intern in the United States. Twelve select Brazilian credit union professionals will begin their U.S. internships on Oct. 6 at Cornerstone Credit Union League (Texas) and Northwest Credit Union Association (Ore./Wash.), implementing partners of the grant.
"The International Credit Union Leadership program offered me the opportunity to increase my network of contacts within the credit union industry and allowed me to develop professional skills through hands-on learning," said Sandra Cano, Navigant Credit Union (R.I.) business and community development officer. "The unexpected consequence was how much I immediately connected to my host family and how welcomed I was into their community, both personally and professionally."
The International Credit Union Leadership Program is part of the U.S. Department of State's Professional Fellows Program and is funded by a grant from the U.S. Department of State, Bureau of Educational and Cultural Affairs, Office of Citizen Exchanges. The program provides each participant with credit union placement, lodging with a local host family, meals and communication stipends, local transportation and traveler's insurance. Sponsoring U.S. credit unions are responsible for covering an airfare cost of approximately US$2,000 as a sign of commitment to building human capital within their organization.
Applications are due September 27. Learn more about World Council's International Credit Union Leadership Program and download an application form at www.woccu.org/leadershipprogram. Contact Michael Suing, msuing@woccu.org or +1-608-395-2075, for details.
For more information on the Department of State Professional Fellows Program, visit http://exchanges.state.gov/citizens/profs/professional-fellows.html. See photos and stories from past participants at www.facebook.com/woccu and www.facebook.com/profellows.
World Council of Credit Unions is the global trade association and development agency for credit unions. World Council promotes the sustainable development of credit unions and other financial cooperatives around the world to empower people through access to high quality and affordable financial services. World Council advocates on behalf of the global credit union system before international organizations and works with national governments to improve legislation and regulation. Its technical assistance programs introduce new tools and technologies to strengthen credit unions' financial performance and increase their outreach.
World Council has implemented more than 290 technical assistance programs in 71 countries. Worldwide, 56,000 credit unions in 101 countries serve 200 million people. Learn more about World Council's impact around the world at www.woccu.org.
---