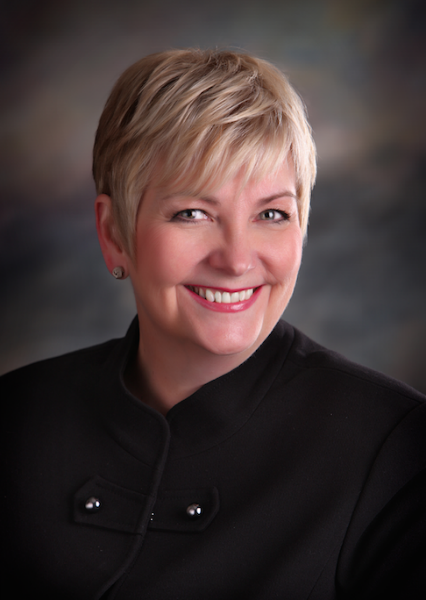 InTouch CU selects CU members mortgage to expand services
Unable to assist members nationwide, InTouch Credit Union was losing a significant amount of mortgage business. With the help of CU Members Mortgage, that gap is now filled.

DALLAS, TX (July 9, 2014) — With a nationwide membership, InTouch Credit Union ($847 million; 82,874 members; Plano, TX) was losing a significant amount of mortgage business because due to its previous mortgage services provider was unable to originate loans in all 50 states. To eliminate this problem and cover the country for maximum mortgage business potential, InTouch has chosen CU Members Mortgage for its lending and servicing expertise, giving the credit union seamless service from coast to coast.
According to InTouch's Executive Vice President Diane Gerstner, Las Vegas, was one of their markets with no mortgage coverage that hit the credit union the hardest.  With four branches there, InTouch had to redirect its members' mortgage business to other firms. This redirecting didn't sit well with credit union leadership, as it didn't fulfill the credit union's mission of providing complete financial services to its membership.
"Without residential home loans, our members did not consider InTouch a full service institution," Gerstner explains.  "It's important for us to gain our members' mortgage business so we can expand our relationships with them for future business. This is where CU Members Mortgage can help us tremendously by securing that business for a deeper member relationship."
In addition to CU Members Mortgage's nationwide services coverage, Gerstner added that she chose the company because of its proven track record as well. She spoke with other credit unions that work with CU Members Mortgage for their opinions and each said they wouldn't change a thing.
"This spoke volumes to me," Gerstner says. "Each credit union we talked to said the same thing about CU Members Mortgage's services. It's a great comfort to know the knowledge and skillset are there for us. Our members are in great hands now – nationwide."
Two of the credit union's goals in working with CU Members Mortgage include a need to maintain a level of mortgage productivity of $4 million per month and be a source to provide VA and FHA loans for its members.  CU Members Mortgage can support this with a full range of loan programs.
In addition, Gerstner likes the fact that the credit union will now have multiple originators available to all of its branches so members can receive more timely attention face-to-face.
"We are very pleased we can step in to help InTouch serve its members nationwide with mortgage services," states Linda Clampitt, Senior Vice-President of CU Members Mortgage. "Mortgage origination across the entire country will only make their institution more valuable in the members' view and capture a significant amount of new business. We look forward to helping them grow their membership and creating new homeowners in all 50 states – which benefits all parties."
About CU Members Mortgage
Founded in 1982 as a division of Colonial Savings, Dallas-based CU Members Mortgage provides comprehensive mortgage services to more than 1,000 credit unions, CUSOs, and leagues nationwide. The company originates more than $3 billion in FHA, VA, and conventional loans each year and services more than 150,000 loans annually. With a portfolio of $23 billion, it is one of the largest servicers of mortgage loans in the United States. Advanced technology, including a dedicated website with an online mortgage application that delivers confirmation in minutes, makes CU Members Mortgage is one of the industry's leading resources for mortgage services. The company is privately held and originates loans in all 50 states. For more information, visit: www.cumembers.com.
---