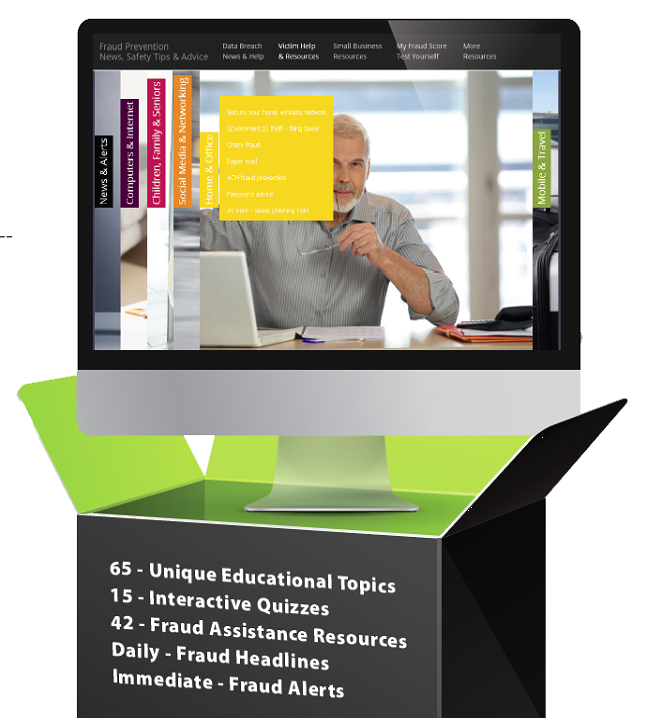 Introducing eFraudNews.com
SOUTHBURY, CT (January 28, 2014) — In the wake of all the recent data breach and fraud news, eFraud Prevention™ has launched eFraudNews.com.   A time-saving solution and one-stop site for all things about fraud prevention and victim assistance.  Instead of searching through multiple sources or waiting for the next fraud alert, we bring the information to you.
eFraudNews.com is a free service specifically for credit union executives, managers and member support personnel.
Education can prepare everyone to identify and avoid risks both in cyberspace and in the real world.  In many cases, credit union members don't know what to do or where to go for help. With eFraudNews.com, you'll exceed your membership's expectations with knowhow and support.
Features include:
Access to the latest fraud advice, news & alerts
65 unique fraud prevention topics with easy to understand tips and best practices. Important news is always up-to-date. eFraud Prevention™ delivers the most important news and alerts as it occurs.
Complete victim assistance resource at your finger tips
Quickly assist victims of fraud with this complete resource.
Interactive online quizzes to test your knowledge
15 interactive learning for consumers, businesses & continued education for your staff. Covering all important categories to best understand fraud risks.
Ask us for assistance if you need more help
Contact us at anytime if there is something specific we could help you with.
Go to http://www.efraudnews.com and start using this valuable resource today!
About eFraud Prevention™:
As part of the global effort to combat fraud, eFraud Prevention™ operates a low-cost subscription-based awareness initiative for financial institutions.  A free service for consumers provided by financial institutions, eFraud Prevention is the only one of its kind that integrates with Web Sites, Facebook, Twitter, mobile sites and apps.
For over 10 years, eFraud Prevention™ has been helping banks and credit unions successfully educate their customers and members.  Services provide support for credit union Presidents, CEOs, CFOs, Marketing, Compliance, Trainers, IT and Customer / Member Relations Personnel.  Reducing costs while increasing value are just a couple of the benefits to outsourcing with eFraud Prevention.
Credit Unions interested in learning more about eFraud Prevention™, can visit http://www.efraudprevention.com
---