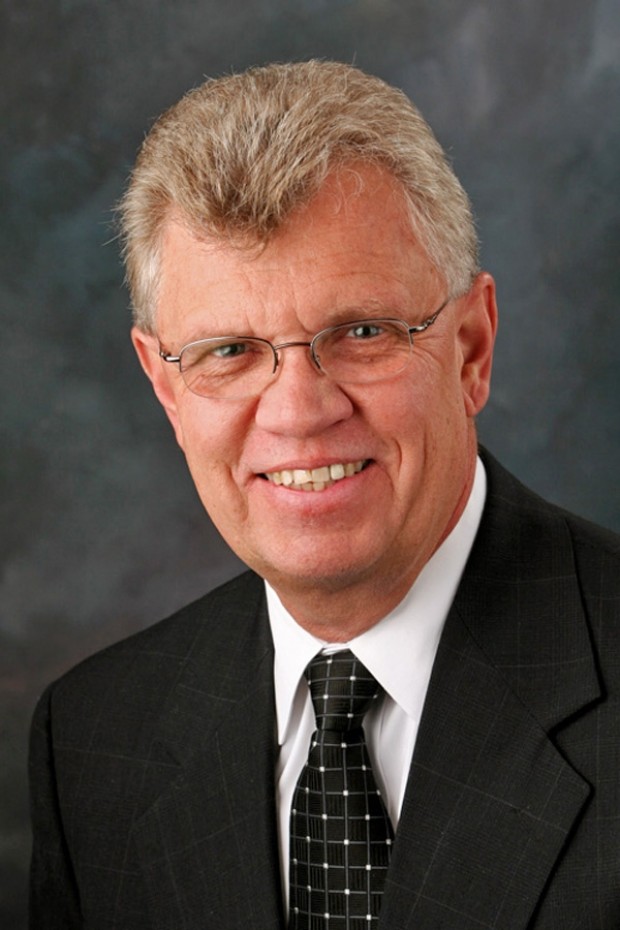 Iowa Credit Union Foundation receives $25,000 donation from Ascentra Credit Union
DES MOINES, IA (December 31, 2013) —  Ascentra Credit Union of Bettendorf, Iowa, recently presented the Iowa Credit Union Foundation (ICUF) with a $25,000 gift in the name of the cooperative's late CEO Paul Lensmeyer. Lensmeyer passed away unexpectedly on May 20 of this year, leaving behind a grieving credit union community intent on demonstrating their appreciation and affection for the man who had been called "the heart of the organization."
"Paul was an extremely strong advocate of the work ICUF conducted and was a generous supporter from the beginning," said Dale Owen, Ascentra Credit Union President and CEO. "This gift will advance ICUF efforts around financial literacy, matched savings programs and other ICUF activities. An example like this is what defines our difference and reminds all of us we work in a wonderful credit union community."
Lensmeyer joined Ascentra Credit Union in 1993 and grew the cooperative from a $48 million organization that employed 51 people and served 15,000 members to a $292 million credit union that employed 120 people and served 30,995 members. He involved Ascentra in events that promoted reading in partnerships with area libraries and schools. According to Ascentra staff, Lensmeyer looked forward to meetings at the Iowa Credit Union League (ICUL) and its affiliates, including Community Business Lenders, the Iowa Corporate Central Credit Union, TMG Financial Services and others where he had the opportunity to interact with other credit union professionals.
"On behalf of the Iowa Credit Union Foundation, we are all honored and humbled to receive this generous donation from Ascentra Credit Union in Paul's name," said Jim Niederhauser, VP Member Services, Iowa Credit Union League. "This donation will enable ICUF to better assist credit unions and their members, while honoring Paul and recognizing his commitment to the credit union movement and helping others."
The Iowa credit union community is a generous and significant contributor to ICUF initiatives. Gifts like the one from Ascentra will provide assistance to Iowans striving for greater financial independence and help ICUF achieve its mission of helping Iowans build wealth, responsibility and independence.
About Ascentra Credit Union
Founded in 1950, Ascentra Credit Union is Iowa's premier credit union with more than $320 million in assets, over 33,000 members, and ten branches serving the Midwest.  Membership is available for anyone living or working in the Quad Cities or surrounding counties including the following counties in Iowa: Cedar, Clinton, Delaware, Des Moines, Dubuque, Jackson, Johnson, Jones, Linn, Louisa, Muscatine, Scott and Washington; in Illinois: Henry, Knox, Mercer, Peoria, Rock Island and Whiteside.  With a full range of financial services, Ascentra is committed to excellence in service and living up to our value proposition of "Listening, caring, doing what's right."  Follow Ascentra on Facebook and on Twitter @ascentra. 
About the Iowa Credit Union Foundation 
Founded in 1995 as the philanthropic arm of the Iowa Credit Union League, the Iowa Credit Union Foundation's (ICUF) primary focus is to eliminate poverty in the state of Iowa. ICUF seeks to carry out its mission to help Iowans build wealth, responsibility and independence through its various programs, grants and scholarships. For more information, visit www.IowaCreditUnionFoundation.org.  
---