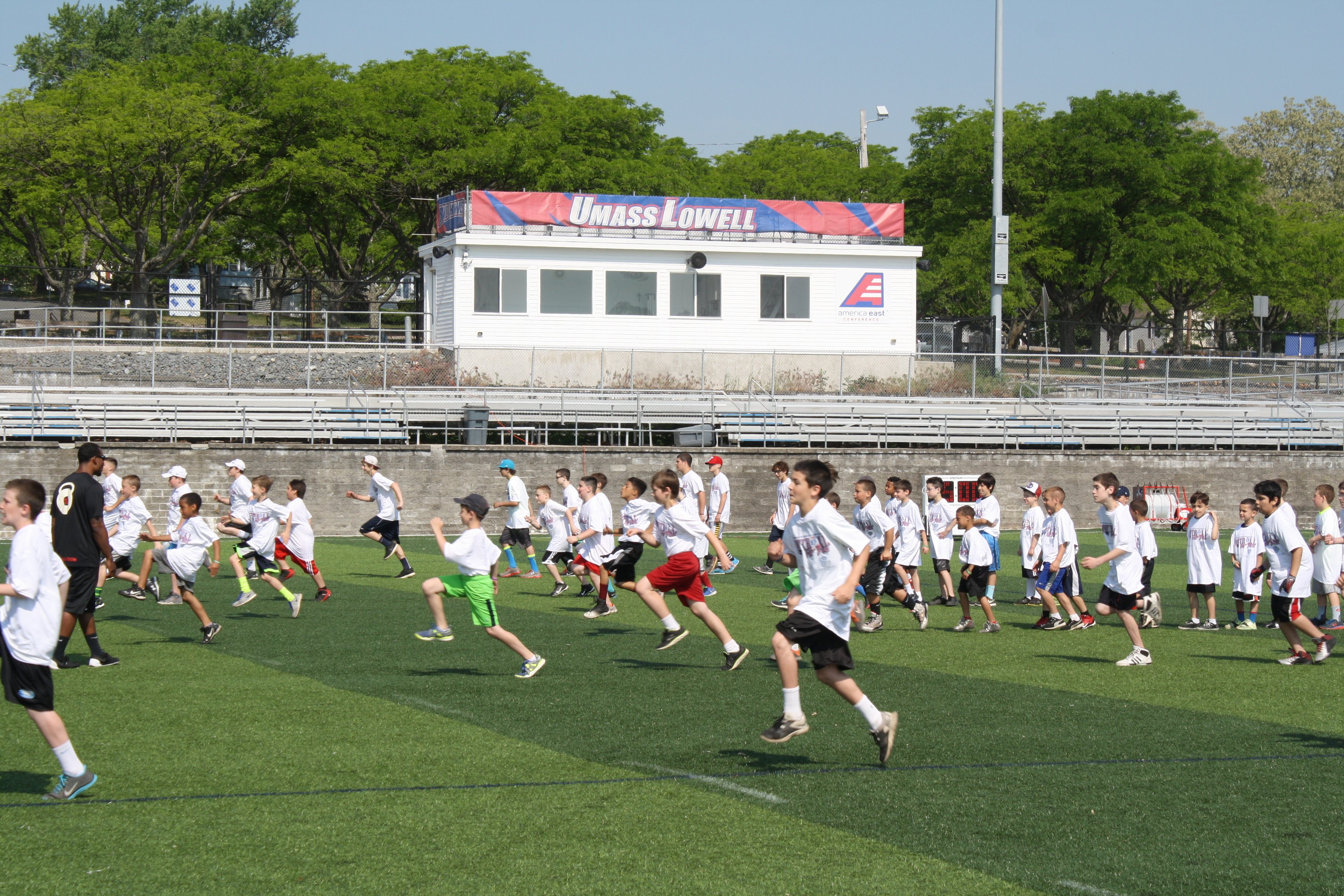 Jeanne D'arc Credit Union-sponsored "Football for You" clinic a big success
LOWELL, MA (June 1, 2015) — Jeanne D'Arc Credit Union is pleased to announce that its sponsorship of the exciting "Football for You" non-contact football clinic in Lowell was a big success.
More than 140 youths registered for the one-day clinic, which was coached by New England Patriots Alumni players and was free of charge to local boys and girls, ages 9-14. It was held on May 30th at the Cushing Athletic Complex at the University of Massachusetts Lowell.
"We were thrilled to team up with the New England Patriots Alumni organization to offer this program to local youths," said Mark S. Cochran, President and Chief Executive Officer of Jeanne D'Arc Credit Union. "It was an exciting and fun day for everyone involved."
The clinic was non-contact and had a strong focus on leadership, sportsmanship, nutrition, and strength and conditioning. A nutritious lunch was served to all youth participants.
For more information on "Football for You," please visit www.patriotsalumni.com.
About Jeanne D'Arc Credit Union
Jeanne D'Arc Credit Union was established in 1912 and is a full-service, member-owned community-based financial cooperative with more than 68,000 members and $1.1 billion in assets. It operates seven full-service branches in Lowell, Dracut (2), Tyngsboro, Chelmsford, Methuen and Westford, Massachusetts; two high-school branches at Lowell High and Dracut High schools; a loan center in Lowell; and two mortgage centers in Chelmsford and North Reading.
Photo caption: Lowell "Football for You" student participants and coaches in action. Courtesy photo.
---