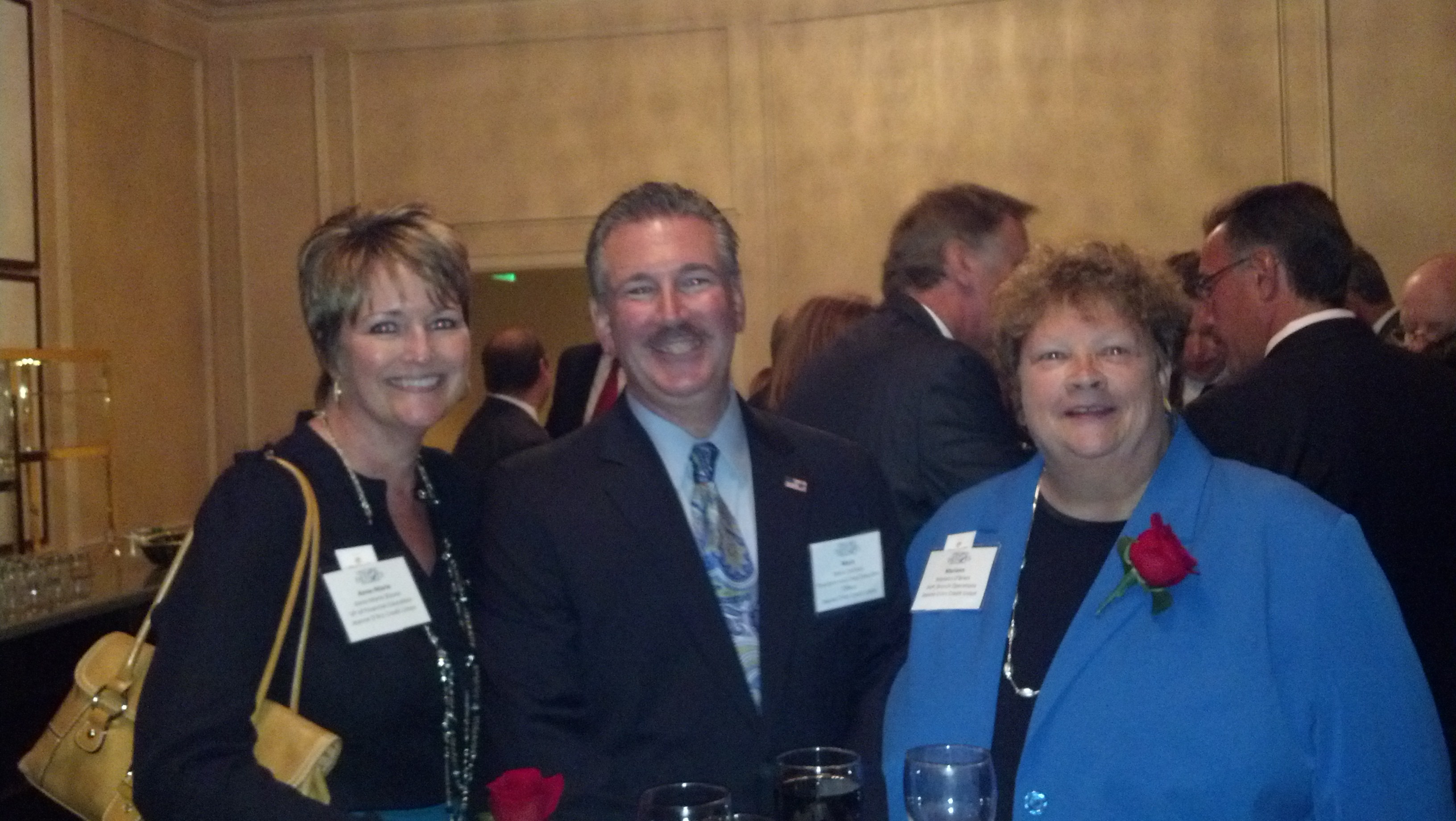 Jeanne D'Arc Credit Union's Anne-Marie Bisson and Mariann O'Brien Receive Credit Union Hero Award
LOWELL, MA (September 13, 2013) — Jeanne D'Arc Credit Union is pleased to announce that Anne-Marie Bisson, Vice President-Financial Education, and Mariann O'Brien, Assistant Vice President-Branch Operations, were named 2013 Credit Union Heroes by Banker & Tradesman.
Mrs. Bisson and Ms. O'Brien were two of only 12 people from Massachusetts' credit unions to receive this honor. The award is designed to recognize credit union professionals who go above and beyond to better their institution and their community. The Credit Union Heroes award celebrates those individuals who have made outstanding contributions to the industry and the community, giving freely of their time, energy and resources for volunteerism, community service and charity.
"We are very proud of Anne-Marie and Mariann for the work they do to help those less fortunate and to improve the community in which they live and work," said Mark S. Cochran, President and Chief Executive Officer of Jeanne D'Arc Credit Union.  "Anne-Marie and Mariann exemplify the concept of community service and the overall mission of the credit union. Their passion for helping people is evident in their actions each day."
Mrs. Bisson and Ms. O'Brien are well known throughout the Merrimack Valley for their commitment to the community and toward helping people in need. The nominations listed the numerous boards and committees on which they serve.
Mrs. Bisson was cited for "being a trailblazer" in the world of financial education and for her work in founding and operating Catie's Closet, a nonprofit initiative that provides clothing and other necessities for children and teens struggling with homelessness and poverty.
Ms. O'Brien's nomination noted her deep commitment to the Credit Union mission as well as her work as a director of Budget Buddies, a nonprofit organization that improves the financial literacy of low-income women, and her work on Lowell's Acre Committee To Improve Our Neighborhood (ACTION).
Mrs. Bisson and Ms. O'Brien received their awards during a September 12th ceremony at the Omni Parker House in Boston.
About Jeanne D'Arc Credit Union
Jeanne D'Arc Credit Union was established in 1912 and is a full-service, member-owned community-based financial cooperative with more than 60,000 members and more than $1 billion in assets. It operates six full-service branches in Lowell, Dracut (2), Tyngsboro, Chelmsford and Methuen, Massachusetts; two high-school branches at Lowell High and Dracut High schools; a loan center in Lowell; and a mortgage center in Chelmsford.
---