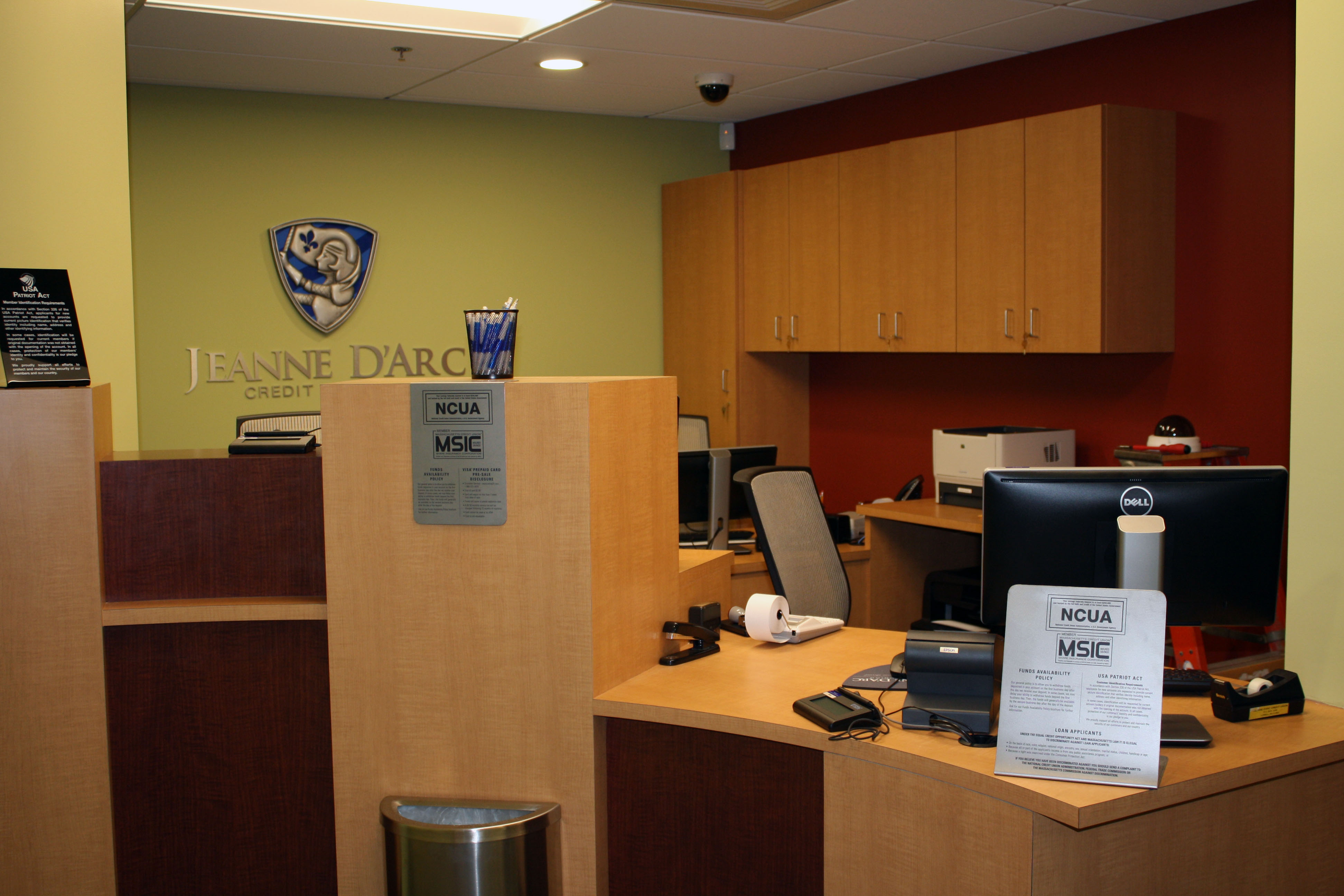 Jeanne D'Arc Credit Union's Dracut High School branch re-opens
LOWELL, MA (September 5, 2014) — Jeanne D'Arc Credit Union is pleased to announce that its full-service branch located at Dracut High School has re-opened for business. The newly refurbished branch was closed while Dracut High School was undergoing extensive renovations over the past year.
The branch is being managed by lifelong Dracut resident Heather Pintal, who has been promoted to Financial Education Manager. Mrs. Pintal has 15 years of experience at Jeanne D'Arc Credit Union and worked at the Lowell High School branch for eight years. She is a Certified Educator in Personal Finance and has served as liaison to several elementary schools for our Bank At School program.
"Mrs. Pintal is a knowledgeable and dedicated financial educator," said Mark S. Cochran, President and Chief Executive Officer of Jeanne D'Arc Credit Union. "We are excited to have her managing not only the branch but also the financial education of the Dracut High School students who will be working there."
The Dracut High School branch is 265-square-feet and includes two teller stations and a night depository. It is a full-service branch that allows us to instantly issue debit and credit cards. We will offer students our Introduction to Financial Services course, which teaches them the basic principles and practices of credit unions and the financial industry.
About Jeanne D'Arc Credit Union:
Jeanne D'Arc Credit Union was established in 1912 and is a full-service, member-owned community-based financial cooperative with more than 64,000 members and $1 billion in assets. It operates seven full-service branches in Lowell, Dracut (2), Tyngsboro, Chelmsford, Methuen and Westford, Massachusetts; two high-school branches at Lowell High and Dracut High schools; a loan center in Lowell; and two mortgage centers in Chelmsford and North Reading.
---