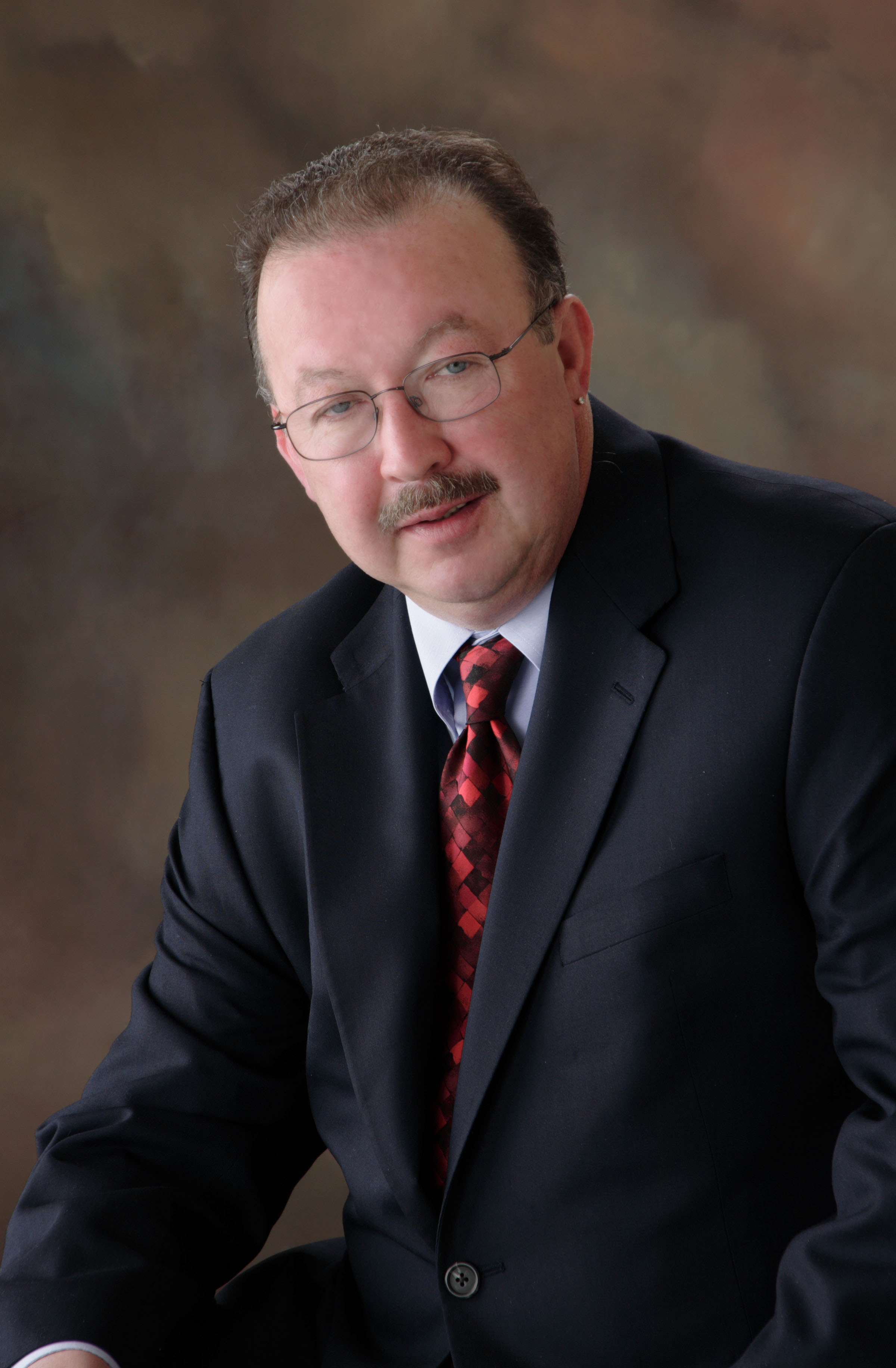 Jim McCormack Wins Wegner Award for Lifetime Achievement
National CU Foundation to Present Four Awards on February 24, 2014
MADISON, WI (August 30, 2013) — In recognition of his exceptional leadership and numerous contributions to the credit union industry, the National Credit Union Foundation (NCUF) is pleased to announce Jim McCormack, President/CEO of the Pennsylvania Credit Union Association, as one of three winners of the 2014 Herb Wegner Memorial Award for Lifetime Achievement.
This is the first time in NCUF's history that three awards for Lifetime Achievement will be given. McCormack's award will be one of four total Herb Wegner Memorial Awards presented at a special dinner hosted by NCUF at the Grand Hyatt Washington on February 24, 2014, which is Monday night of the Credit Union National Association's 2014 Governmental Affairs Conference. Online registration for dinner tickets will be available later this year on the NCUF website (ncuf.coop).
"Jim has done outstanding work at the Pennsylvania Credit Union Association throughout his career," said John Gregoire, Chair of NCUF Wegner Awards Selection Committee and President of The ProCon Group in Madison, Wis. "Countless credit union members have been positively affected by his work and is evidenced by the passion and commitment of his numerous supporters."
A Pennsylvania CU Leader
McCormack began his credit union career in 1971. Before joining the Pennsylvania Credit Union Association (PCUA) in 1981, he held various positions with CUNA Mutual Group both in Pittsburgh and at its corporate headquarters in Madison, Wisconsin.
In addition to being President/CEO of the Pennsylvania Credit Union Association, which represents almost 500 member credit unions in the state, McCormack is also CEO of Pacul Services, Inc., the Association's service corporation, and CEO of Pennsylvania Credit Union Service Centers, Inc., which administers the credit union shared branching network in Pennsylvania.
"The Pennsylvania Credit Union Association has become one of the leading credit union trade associations in the country because of Jim McCormack's leadership and talent," said Raymond R. Brunner, PCUA Director and President CEO of WEST-AIRCOMM FCU.
Giving CUs a 'Better Choice' to Payday Lending
Under McCormack's leadership, the Pennsylvania Credit Union Better Choice Program was created, which is a public/private partnership between the State Treasurer's Office, State Credit Union Regulator and 72 Pennsylvania credit unions with 215 branches statewide. The program offers an alternative to payday lending, with the goal of helping consumers transition from a predatory lending environment to a wealth-building environment through credit union membership. Since inception, credit unions have made 65,000 Better Choice loans valued at $32 million, saving consumers $23 million over traditional payday lenders.
"His commitment to assisting consumers attain a better quality of life is best demonstrated by his involvement in the creation of the Credit Union Better Choice program," said Dick Ensweiler, CEO of the Cornerstone Credit Union League.
Established a Statewide CU Public Awareness Campaign
McCormack orchestrated a joint exercise between the PCUA Board and a steering committee of credit union professionals to develop the only mandatory statewide public awareness/advocacy initiative in the country, the iBelong campaign. The iBelong campaign promotes Pennsylvania credit unions in all media such as TV, cable, radio, newspaper and magazines. Additionally, four other states have adopted iBelong over the past five years, with several others considering it as well.
"Probably the hardest, most challenging and most rewarding job that Jim did was the iBelong campaign," said Bruce Foulke, President and CEO of American Heritage Federal Credit Union. "Because of the iBelong campaign, we have seen the awareness of credit unions grow exponentially. Members who were not aware of credit unions are now reaping the benefits of our products and services."
Helping Deliver Low-Cost and Convenient Services to CUs & Consumers
More than twenty-five years ago, McCormack founded state credit card processing, which now serves more than 200 credit unions. PCUA is currently administering one of the largest correspondent card programs in the country and has added debit and other payment products and services over the years.
McCormack also negotiated numerous ATM initiatives to benefit consumers. Since the 1980's, Jim has launched many ATM initiatives for credit unions, including the creation of CU$, a selective surcharging compact among Pennsylvania credit unions, so that consumers enjoy surcharge-free access to credit union ATMs throughout Pennsylvania.
"This network of ATM's has saved credit union members millions of dollars in surcharges over the 10+ years that it has been in place," said Gregory Smith, President/CEO of Pennsylvania State Employees Credit Union. "Jim was largely responsible for bringing other credit unions into the program."
Leadership in CU Advocacy
McCormack has long demonstrated leadership in credit union advocacy. For example, he cultivated a strong relationship with Congressman Paul Kanjorski, former senior member of the House Financial Services Committee and the main driver of H.R. 1151. McCormack also led the lobbying efforts for modernization of the Pennsylvania State Credit Union Code, maintaining equal powers between state and federally-chartered credit unions, overcoming significant banker opposition. Additionally, McCormack spearheaded the relationship with the Credit Union National Association (CUNA) and teams of attorneys in litigation at both the federal and state level defending the substantive and procedural rights of credit unions regarding community chartering. Finally, he organized the successful strategy for defense of credit union tax status in Pennsylvania court system.
"When I became a PCUA director I saw first-hand not only his advocacy on behalf of Pennsylvania credit unions, but to the entire credit union movement both nationally and globally," said Brunner. "Jim always advocated for credit unions as a movement and not an industry.
Serving CUs in Pennsylvania & Nationally
McCormack has served for many years on national boards and committees, including CUNA, CUNA Service Group/CUNA Strategic Services, NCUF and the CUSC Board. He was a charter member and table officer of the Credit Union House Board. McCormack currently serves on the CUSC Board, League Info Sight Board, and is a CUBS Trustee.
In 2009, McCormack received the Eugene H. Farley League Leadership Award and in 2010, he received PCUA's most prestigious award, the Keystone Award. The Keystone Award honors those outstanding individuals or organizations that epitomize the credit union philosophy.
"Jim McCormack not only understands the 'People Helping People' philosophy, he personally embodies that philosophy every single day," said Maria LaVelle, PCUA Board Chair and President/CEO of Westmoreland Community FCU. "Jim is more than a leader of Pennsylvania's credit union movement (and for Jim, we are a movement). Indeed, he serves as a good will ambassador for credit unions with elected officials, credit union leaders, the press, credit union members, and anyone else he comes in contact with."

About the Herb Wegner Memorial Awards:
The awards are named in honor of the late Credit Union National Association CEO Herb Wegner, whose tireless dedication, innovative ideas and deeds truly revolutionized the ways that credit unions serve their communities.  The awards that bear Wegner's name recognize his spirit of "innovative, creative, risk-taking" leadership. View past award recipients here.

About the National Credit Union Foundation (ncuf.coop):
The National Credit Union Foundation is the US credit union movement's primary national philanthropic program provider, fundraiser and grant-maker, working to help consumers achieve financial freedom through credit unions. Through NCUF grants and programs, credit unions provide widespread financial education, create greater access to affordable financial services, and empower more consumers to save, build assets, and own homes.
NCUF is funded primarily by investments in the award-winning Community Investment Fund (CIF) and by generous Corporate Supporters led by the Credit Union National Association and CUNA Mutual.  All NCUF donors provide support that empowers NCUF and state credit union foundations to make financial freedom achievable through credit unions.
The National Credit Union Foundation is a 501(c)(3) tax-exempt charitable organization. NCUF continues to earn the Better Business Bureau seal of approval as an "Accredited Charity" for meeting all 20 BBB Wise Giving Alliance Standards for national charities.
---