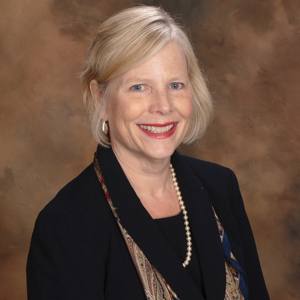 John M. Floyd & Associates announces new regional director
BAYTOWN, Texas (October 14, 2013) – John M. Floyd & Associates (JMFA), a profitability and performance improvement consulting firm for financial institutions, announced today that Susan Prell has joined the company as a regional director. She will be responsible for client services and consulting in the states of Iowa, Minnesota and Wisconsin.
Prell joins JMFA with more than 25 years of experience in the financial services industry. She began her career with Dain Bosworth, now RBC Wealth Management, selling institutional fixed income products to banks and insurance companies.
Her expertise includes business development, relationship management, project management, sales strategies, operations and wealth management with Dunham & Associates, Inc.; Associated Bank Investment Services, Inc.; Piper Jaffray and TCF Bank. Most recently Prell was the business development director for American Deposit Management Co, where she was accountable for expanding and growing revenue in Minnesota and Wisconsin.
Prell is currently a board member of ECHO, a non-profit based in St. Paul, MN. She has been an active volunteer for Children's Cancer Research Fund for several years and served as co-chair of the organization's 2011 Gala. She studied finance and business at Normandale College.
"We are pleased to have Susan join our team of performance and profitability experts," said JMFA Chairman and CEO John M. Floyd. "Her extensive experience in the financial services sector, along with her strategic and operations expertise, will be a valuable resource for financial institutions looking for guidance on how to overcome on-going economic and operational challenges."
About JMFA:
JMFA is a leading provider of profitability and performance-improvement consulting. For more than 35 years, JMFA has been recognized as one of the most trusted names in the industry, helping financial institutions enhance their bottom line with programs like JMFA Overdraft Privilege®. Simply stated, JMFA's programs and services are designed to increase income or reduce expenses.  JMFA is proud to be a preferred provider among many industry groups. To learn more about JMFA, please contact Susan Prell, JMFA regional director, at Susan.Prell@JMFA.com or call (952) 250-6172.
#  #  #
---