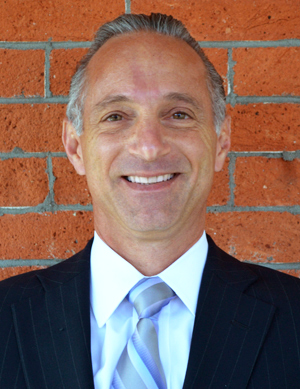 John Mondoro joins Mortgage Network
Veteran mortgage professional says recovering New Jersey housing market spells opportunities for buyers and sellers
DANVERS, MA (December 9, 2014) — Veteran mortgage professional John Mondoro (NMLS #403855) has joined Mortgage Network Inc., one of the largest independent mortgage lenders in the eastern U.S., as a sales manager. Mondoro will be responsible for managing sales and serving borrowers and homeowners throughout the New Jersey area.
Based in Danvers, Massachusetts, Mortgage Network provides a complete range of conventional, non-conventional, government and reverse residential mortgage loans. Since 2000, the company has sold more than $35 billion in mortgage loans while building a reputation for delivering nationally acclaimed customer service.
Mondoro brings to Mortgage Network 18 years of mortgage banking experience in the New Jersey area. Most recently, he served as a loan originator for Wells Fargo Home Mortgage in Flemingtown. Mondoro and his wife and three children have lived in Raritan Township, New Jersey for 12 years.
"The experience and dedication of our mortgage professionals is the reason why we have so many happy borrowers," said Ted Lawler, district sales manager of Mortgage Network. "Given John's track record of service to borrowers and homeowners throughout New Jersey, we know he is a perfect fit for us and we're thrilled to welcome him aboard."
"Mortgage professionals who truly care about delivering excellent customer service want to work for a lender like Mortgage Network, which has an unassailable reputation in New Jersey for taking care of its borrowers," Mondoro said. "I'm excited to be joining Mortgage Network and I look forward to continuing to serve my friends and neighbors with all their mortgage and refinancing needs."
Mondoro added that the recovering New Jersey housing market and low interest rates spell opportunities for both buyers and sellers.
"Home prices are rising throughout the state, which means that more homeowners who were waiting to sell are finally able to make their move," Mondoro said. "At the same time, low interest rates and an improving economy are allowing many first-time buyers to finally get a home of their own."
Mondoro can be reached via email at jmondoro@mortgagenetwork.com, by phone at 908-310-0163 or online at www.johnmondoro.com.
About Mortgage Network, Inc.
Mortgage Network, Inc. (NMLS# 2668) is one of the largest, privately held independent mortgage companies in the Eastern U.S. region, with more than 42 offices and licensed to do business in 24 states. The company provides a full range of residential mortgage products, including conventional and non-conventional loans, FHA and VA loans, mortgage refinancing and reverse mortgages, while offering borrowers a unique combination of experience, product development, and commitment to great service. According to a customer survey conducted from December 2012 through December 2013, more than 98 percent of customers would recommend Mortgage Network to friends and family members. Based in Danvers, Massachusetts, Mortgage Network was founded in 1988 by Robert McInnes and Albert Paré III. Mortgage Network can be found online at www.mortgagenetwork.com and can be followed on Twitter at @MNETMortgage.
---