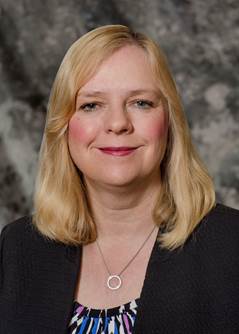 Karen White named United Federal Credit Union Information Technology Application Support Manager
ST. JOSEPH, MI (May 12, 2015) — Karen White has been appointed to the position of Information Technology Application Support Manager at United Federal Credit Union (UFCU) in St. Joseph, Michigan.  In her new role, White will be responsible for analyzing UFCU business application and system needs, partnering with business units in the development and support of the company's business processes and strategies, and ensuring deliver of a quality user experience.
White was previously senior manager of Consumer Insights and Strategy for Whirlpool Corporation in Benton Harbor, Michigan, where she provided thought leadership, through voice-of-the-consumer, affecting critical business decisions and actions driving product leadership. Her prior experience includes management positions in competitive intelligence, branded innovation, and product leadership and development with Whirlpool.
A native of Benton Harbor/St. Joseph, White earned bachelor and master degrees in business administration from Central Michigan University in Mt. Pleasant, Michigan, and Indiana University in South Bend, respectively. The holder of several U.S patents, White serves on the board of directors of the St. Joseph Aquatics Swim Club and is a previous board member of the Whirlpool Corporation Leaders Club. She resides in St. Joseph.
About UFCU 
United Federal Credit Union has served its Members since 1949 by helping them to build a sound financial future. UFCU consists of more than 130,000 Member/owners worldwide, and manages assets in excess of $1.79 billion. Its corporate offices and main branch are located in St. Joseph, Mich., with additional branches in Arkansas, Indiana, Michigan, North Carolina, Nevada, and Ohio.
---