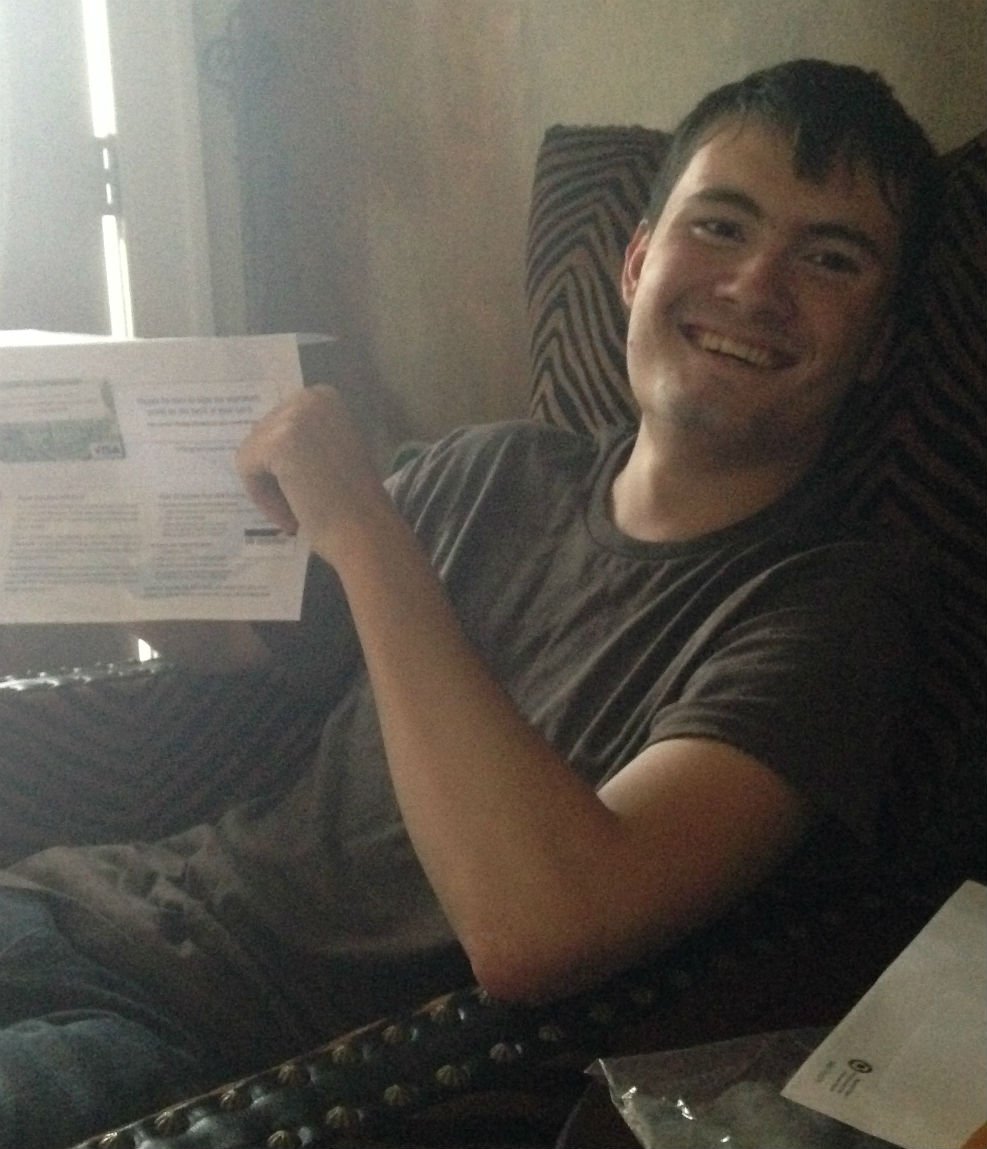 Kenny Fensom wins $500 VisaR gift card from Members CU
WINSTON-SALEM, NC (September 11, 2014) — Kenny Fensom, of Fayetteville, NC, won a $500 Visa® gift card in Members Credit Union's (MCU) Make Your Mark Photo Contest, a six week long contest for college students held on the credit union's Facebook page. The contest challenged college students to submit a photo demonstrating how their degree will impact their community. Fensom was one of four college students who accepted that challenge.
According to Fensom, a Business Marketing Major at Liberty University in Lynchburg VA, he would use his degree to open his own business and benefit his community by creating local jobs. He has not decided on the type of business he would open, but is excited to learn more about business marketing while working towards a Bachelor's Degree.
"Continuing education and pursuing a degree is a commendable goal that not only impacts the student financially but gives him the opportunity to impact their community," remarked Eric Stiff, VP of Marketing at MCU. "That's why our credit union supports college students' efforts by offering scholarships to members and a responsible way to pay college expenses through our partnership with Sallie Mae."
Since January of this year, MCU has promoted the Smart Option Student Loan® by Sallie Mae® to help students pay college expenses not covered by scholarships or federal loans. The Make Your Mark photo contest was part of the credit union's promotional efforts to raise awareness about responsible borrowing through Sallie Mae. The contest generated over 2,000 unique visitors to Members CU's Facebook page, increased its fan base from 792 to 1,207, and 1,058 total votes for the four photo submissions, with Fensom accounting for 518 votes.
To find out more about the Smart Option Student Loan please visit www.memcu.com/salliemae.
About Members Credit Union
Members Credit Union has been providing personal financial services to our 51,000 members since 1953. The credit union is a full-service, not-for-profit financial institution providing more than 480 companies with financial services for their employees with administrative offices in Winston-Salem, NC, and 18 branches throughout North Carolina. www.memcu.com.
---