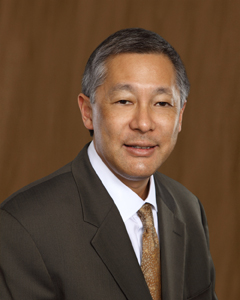 Kinecta Federal Credit Union Announces Board Election Results
Jeffry Y. Yonemura Elected Board Chair; Board Member Re-Elected

MANHATTAN BEACH, CA (June 27, 2013) Kinecta Federal Credit Union announced today that Jeffry Y. Yonemura was elected as Chair of Kinecta's Board of Directors following its 73rd Annual Meeting of the Membership held at the Manhattan Beach Marriott on April 25, 2013. Robert A. Young was re-elected to the Kinecta Board of Directors. The five other directors who will continue to serve on the Board are Paul A. James, Mary Yasui-Yamabe, Janet C. Sparrow, John N. Tessier and Darryl F. Johnson.
"I am proud to accept this great opportunity to serve as Chair of Kinecta's Board of Directors," Yonemura said. "As always, we will strive to excel in providing outstanding member-care and service. I look forward to continuing to contribute to our community and on giving back to our members."
Yonemura has served on the Kinecta Board as a volunteer since 1999 and is currently a Program Manager in Space and Intelligence Systems. He earned a Bachelor of Science degree in Physics from the University of California, Los Angeles and a Master of Business Administration from the University of Southern California. In 2008, Yonemura received the Boeing S&IS World Class Engineering Award for Leadership.
In the organizational meeting that followed the general membership meeting, the Board also appointed Paul A. James, Vice Chair; Robert A. Young, Treasurer; Mary Yasui-Yamabe, Secretary; Janet C. Sparrow, Assistant Secretary; John N. Tessier, Associate Treasurer; and Darryl F. Johnson, Director.
About Kinecta Federal Credit Union
Kinecta Federal Credit Union (kinecta.org) is one of the nation's largest credit unions, with approximately $3.2 billion in assets; 22 branches; four retail mortgage centers; 41 Nix customer service centers and 10 Kinecta branches at Nix locations; and more than 250,000 members nationwide. Kinecta offers its members a full range of financial products through the Credit Union and its subsidiaries, Kinecta Financial & Insurance Services and Kinecta Alternative Financial Solutions, dba Nix Financial (MyNixFinancial.com).
---