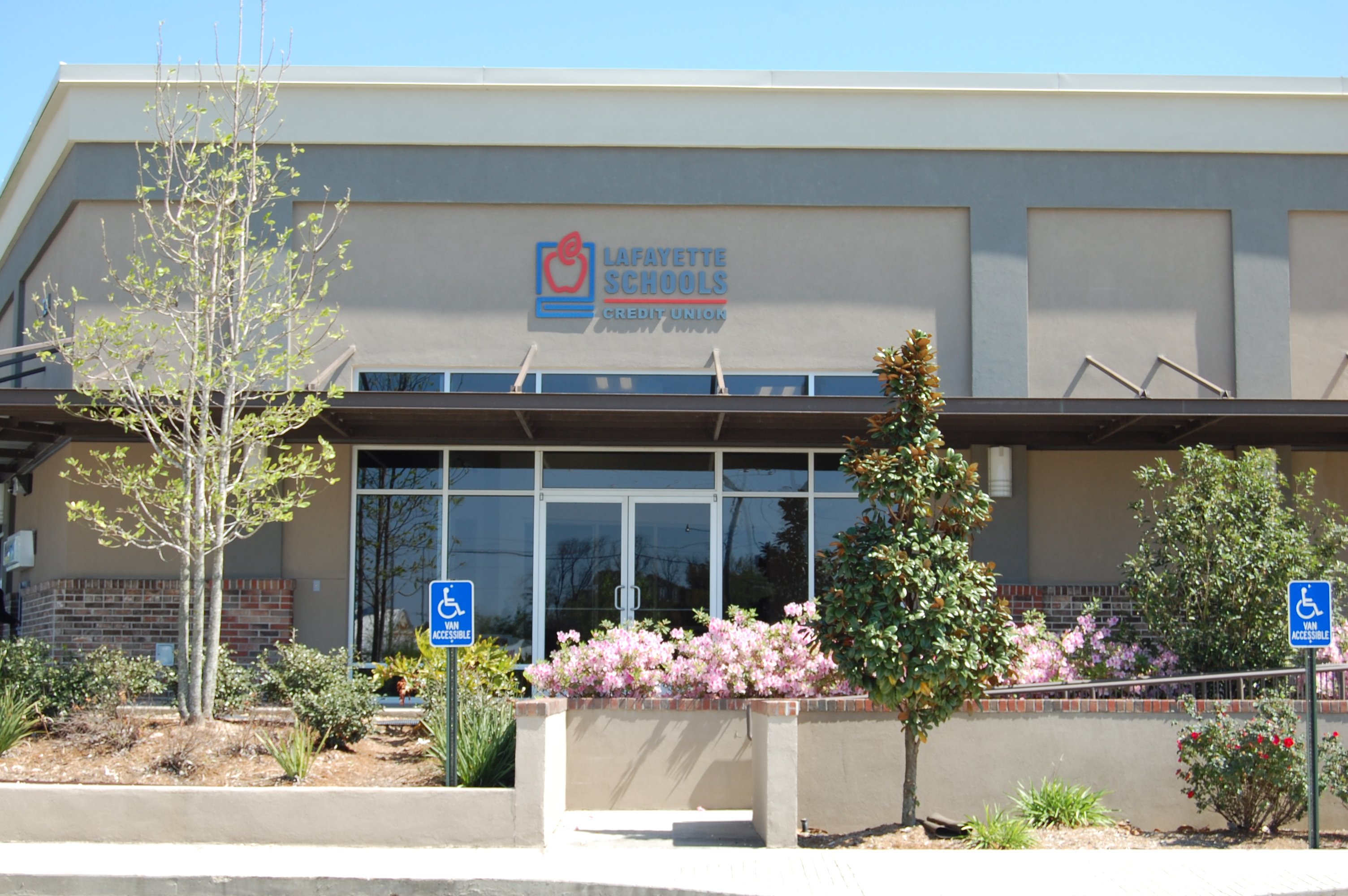 Lafayette Schools Credit Union Opens New Branch In Carencro, LA
LAFAYETTE, LA (April 9, 2013) – Lafayette Schools Credit Union has opened its fourth branch located in Carencro at 724 Veterans Drive in the Melancon Pharmacy Shopping Center near Interstate 49. The new branch offers teller transactions, account services, lending, safe deposit boxes, a drive thru, a 24-hour ATM and school bus parking. Lobby hours are Monday through Friday, 8:30am-5:00pm.
"The Carencro Branch provides convenient access to personal banking services for our members who work or live in North Lafayette and surrounding communities," said Connie Roy, President/CEO. "We invite the community to visit our newest location."
A grand opening event will be held on Thursday, May 30, 2013 from 8:30am – 6:00pm with a ribbon cutting scheduled for 11:00am. Special activities include refreshments and the chance to win prizes.
About Lafayette Schools Credit Union
Founded in 1954, Lafayette Schools Credit Union is a member-owned financial institution serving the employees of the Lafayette, Acadia and Iberia Parish School Systems, City of Crowley employees, Acadiana High School, Broadmoor Elementary, Lafayette Middle School and Armstrong Middle School students and the immediate family members of existing members.  Services include checking accounts, savings accounts, credit cards, mortgages and consumer loans with branch locations in Lafayette, Crowley, New Iberia and Carencro, Louisiana. More information is available at www.lsfcu.net and by calling 337-989-2800 or 866-989-2800.
---