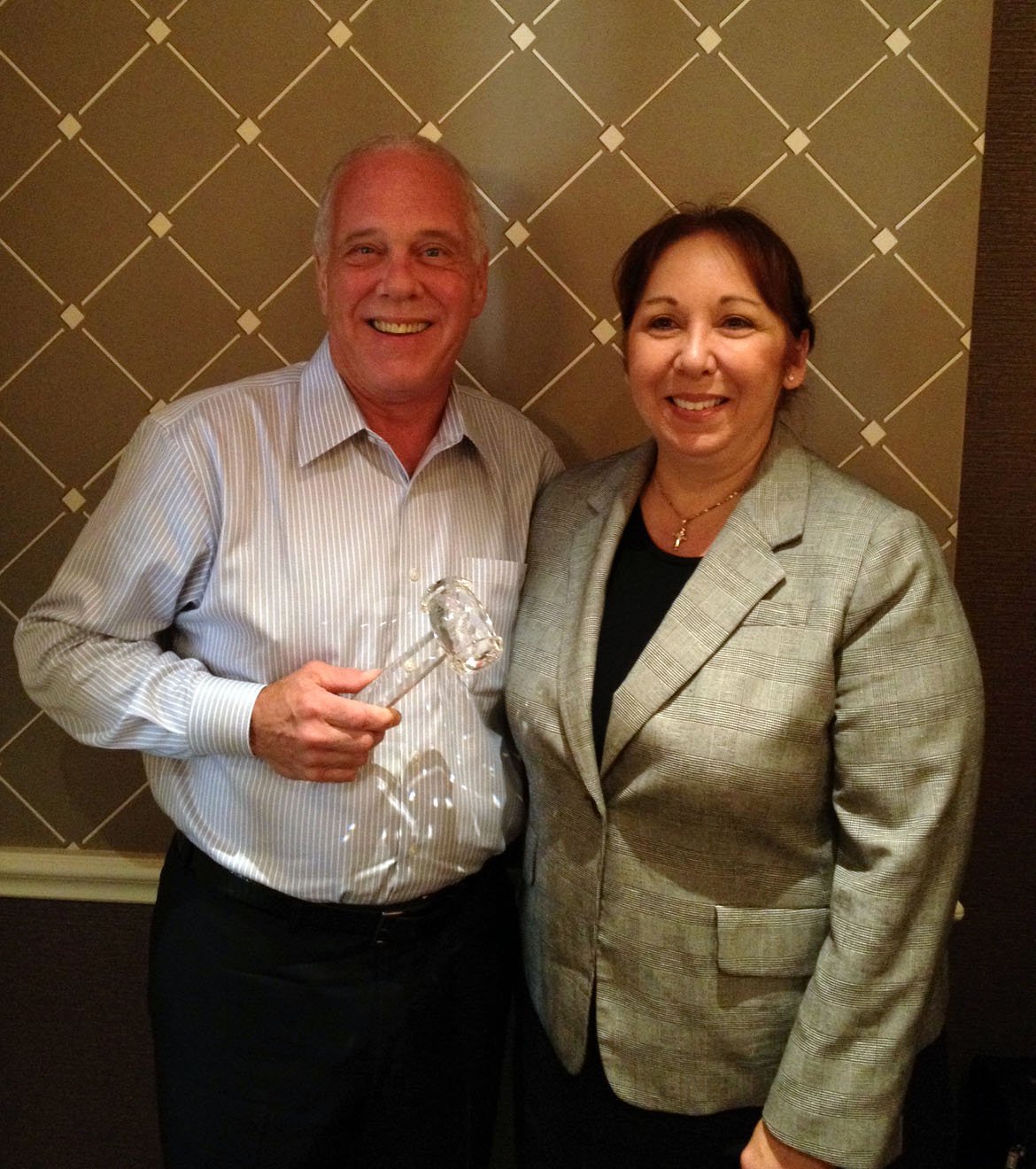 Laida Garcia Elected New NCUF Board Chairman
Board also Elects Radebaugh as Vice Chairman
Madison, Wis.  – Laida Garcia, President/CEO of floridacentral Credit Union in Tampa, Fla was recently elected Chairman of the National Credit Union Foundation (NCUF). This and other board changes took place at NCUF's board meeting on January 14, 2013 in Anaheim, Calif.
John Radebaugh, President/CEO of the North Carolina Credit Union League in Greensboro, N.C. was elected Vice Chairman. Lee Butke, President and CEO, Corporate One FCU, Columbus, OH, was elected Treasurer and Winona Nava, President and CEO, Guadalupe Credit Union, Santa Fe, NM was elected Secretary.
"Laida has been a tremendous asset to the Foundation board over the past few years," said Bucky Sebastian, NCUF Executive Director. "I look forward to her leadership and to working with her to help even more consumers achieve financial freedom through our programs and grants."
"Board chairs before me have laid a solid foundation for NCUF and I hope to follow in that same tradition," noted Garcia. "We have an excellent board and executive director, and together we will continue to fulfill our mission as the philanthropic arm of the credit union movement."
New NCUF Board Members Angela McCathran, President/CEO of People's Trust Federal Credit Union in Houston, Texas, was elected to fill the seat most recently occupied by past NCUF Chairman Gary Oakland. Oakland, who recently retired as President/CEO of BECU in Seattle, Wash., left the NCUF board late last year.
Edwin Williams, President/CEO of Discovery Federal Credit Union in Wyomissing, Pa., joined the NCUF Board as a Credit Union National Association (CUNA) Board Representative, occupying the seat previously held by Paul Gentile, former President/CEO of the New Jersey Credit Union League in Hightstown, N.J.
The additional members of the NCUF board include:
• Bill Cheney, President/CEO of the Credit Union National Association in Washington, DC (President)
• John Graham, President/CEO of Kentucky Employees Credit Union in Frankfort, Ky.
• John Gregoire, President of The ProCon Group in Madison, Wis.
• Joe Guilfoy, Executive Director of the Indiana Credit Union Foundation and Vice President of Consulting & Education at the Indiana Credit Union League in Indianapolis, Ind.
• Rudy Hanley, President/CEO, SchoolsFirst Federal Credit Union in Santa Ana, Calif.
• Stan Hollen, President/CEO of CO-OP Financial Services in Rancho Cucamonga, Calif.
• Christopher Roe, SVP, Corporate & Legislative Affairs, CUNA Mutual Group in Madison, Wis. and
• Mark Twisdale, SVP, Human Resources, State Employees' Credit Union in Raleigh, N.C.
Diverse Structure of the Board
The 13 voting seats on the NCUF Board include representatives of natural person credit unions, national organizations serving credit unions, corporate credit unions, state credit union foundations, state leagues and an at-large position.
About the National Credit Union Foundation (ncuf.coop): The National Credit Union Foundation is the US credit union movement's primary national philanthropic program provider, fundraiser and grant-maker, working to help consumers achieve financial freedom through credit unions. Through NCUF grants and programs, credit unions provide widespread financial education, create greater access to affordable financial services, and empower more consumers to save, build assets, and own homes.
NCUF is funded primarily by investments in the award-winning Community Investment Fund (CIF) and by generous Corporate Supporters led by the Credit Union National Association and CUNA Mutual.  All NCUF donors provide support that empowers NCUF and state credit union foundations to make financial freedom achievable through credit unions.
The National Credit Union Foundation is a 501(c)(3) tax-exempt charitable organization. NCUF continues to earn the Better Business Bureau seal of approval as an "Accredited Charity" for meeting all 20 BBB Wise Giving Alliance Standards for national charities.
---