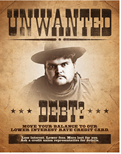 Lake County Educational FCU: Small credit union, big success story
CSCU member reaches its highest loan balance after implementing recommendations from Portfolio Consulting Services
TAMPA, FL (June 24, 2014) — CSCU  (Card Services for Credit Unions) member Lake County Educational Federal Credit Union of Painesville, Ohio has experienced unprecedented success with close to $1 million in total loan balances, the highest ever held by the credit union.  Lake County ran a balance transfer promotion from February 1 – April 1 with a 0% introductory rate for six months, and as a result garnered almost $77,000 in balance transfers from new and existing cardholders, and added 14 new credit cards, a significant achievement for a credit union with 2,800 members.
Lake County ended April with $954,000 in total loan balances. Opening the promotion to Classic cardholders at a rate of 12.8% in addition to Gold cardholders at 9.8% contributed to the success.  CEO Miranda Puthoff also attributes the credit union's success to strategies implemented as a result of its consultation with CSCU's Portfolio Consulting Services (PCS) team.
"Our cards were expiring every 12 months, which was a nuisance to members and incurred unnecessary costs to our card program," said Puthoff. "We switched this immediately after our consultation to a 36-month cycle, and in turn we're offering better service to our members and driving down the cost to produce cards."
Their PCS consultant also suggested Lake County extend a six-month rate of 3.99% on balance transfers outside of promotional periods to encourage new card applications consistently throughout the year.  The credit union is in the process of implementing this strategy and will use the offer as a cross-selling tool when closing loans.
"Lake County has made changes that prove credit unions don't need to be big to put them in competition with big banks," said Ann Farrell, Senior Portfolio Consultant, CSCU.  "Other strategies lending to its success include running a balance transfer promotion after the holiday spend as well as awarding cash prizes to employees as incentives when members complete balance transfer applications."
"I've greatly appreciated CSCU's partnership, especially coming from a small credit union with few internal resources.  In the past, it's been hard to create decent promotional materials without programs that are too pricey, so we really appreciate CSCU's ready-to-use marketing tools," added Puthoff.
CSCU members can now access marketing materials for the new balance transfer campaign, 'Unwanted Debt' at www.cscu.net/BalanceTransfer. The order deadline is July 9th.
About CSCU
CSCU is the credit union industry's advocate, partner and leader in total payment solutions. Created by and for credit unions, we are driven by the same principles that guide the industry. We work exclusively with credit unions to provide a customized, holistic offering that maximizes value for both credit unions and their members. CSCU's services and offerings are focused on driving the growth and success of our nearly 3,000 member credit unions.
---