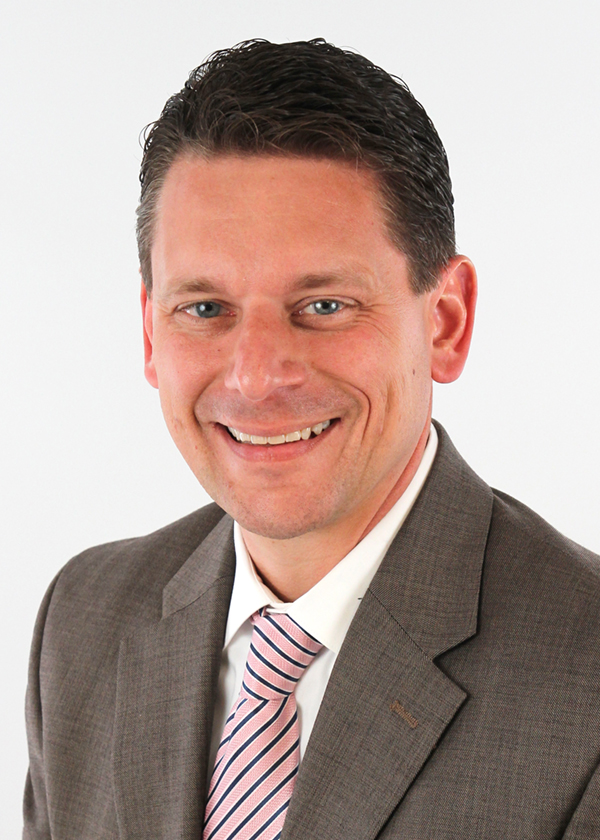 Lake Michigan Credit Union hires Keane Blaszczynski as Vice President of Commercial Lending
GRAND RAPIDS, MI (August 12, 2014) — Lake Michigan Credit Union (LMCU) is pleased to announce the hiring of Keane Blaszczynski as vice president of commercial lending, working from LMCU's Lake Drive corporate office.
Blaszczynski is a 1994 finance graduate of Michigan State University and earned his commercial lending certification in 2005 from MSU's RMA/MBA chapter. As a +20 year finance industry veteran, Blaszczynski most recently worked the past 12 years with Mercantile Bank of Michigan.
LMCU's Senior Vice President of Commercial Lending, Mark Hoffhines, is excited to have Blaszczynski's extensive background and skill set to draw upon. "Keane brings great experience to our commercial lending group and has spent the past two decades in commercial lending in our home marketplace.  Keane develops great relationships with his customers and has a strong background in commercial and industrial lending. For Keane, the more complex the better. He most recently managed a $90M+ portfolio and $40M in deposits with Mercantile."
Blaszczynski looks forward to making his mark with LMCU. "Unique to this marketplace is LMCU's 'common sense' approach to commercial lending. It allows me the flexibility to boil down complex problems to their essential elements and formulate creative business solutions."
Blaszczynski is a board member at Spectrum Health United Memorial Foundation and Greenville Area Community Foundation, and a finance committee member at Greenville Community Church. He is a regular CEO Best Practices Workshop guest speaker, Junior Achievement volunteer and youth mentor with Greenville Public Schools.
Founded in 1933, Lake Michigan Credit Union is one of the largest financial institutions headquartered in Michigan. With a staff of over 800, LMCU's assets exceed $3.1 billion, with a mortgage serviced portfolio of over $4.2 billion. With over 283,000 customers, LMCU has 37 convenient branch locations – including Traverse City, Norton Shores, Farmington Hills and Troy – and nearly 100 ATMs in west Michigan, Kalamazoo and St. Joseph – plus dedicated mortgage offices in Saginaw, Livonia and Grand Blanc. LMCU provides a full-range of financial services, from high interest-bearing checking accounts to mortgages, commercial loans, insurance and investment services. To find out more, please visit www.lmcu.org.
---