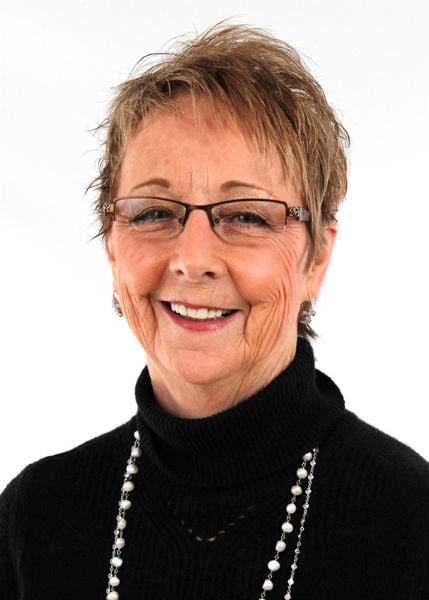 Lake Michigan Credit Union hires Pamela Eichorst as Mortgage Loan Officer
GRAND RAPIDS, MI (July 9, 2014) — Lake Michigan Credit Union (LMCU) is pleased to announce the hiring of Pamela Eichorst as a mortgage loan officer. Eichorst will work through a satellite office in Mishawaka, IN, expanding LMCU's mortgage lending footprint into northern Indiana and Ohio.
With 18 years of loan origination experience and over 40 years in the banking industry overall, Eichorst was named #1 in Customer Service for the State of Indiana and Affiliate of the Year for the Women's Council of Realtors. She comes to LMCU from the home mortgage department at Wells Fargo.
LMCU's Vice President of Retail Mortgage Sales, Audrey Andrews, appreciates Eichorst's depth of knowledge and expertise. "Pam brings years of experience with all types of loans to the LMCU table, and excels at great customer service. She takes great care with each borrower to make sure they are informed and comfortable throughout the loan process. Pam will be specializing in our Doctor/Dentist mortgage program in the northern Indiana marketplace."
Excited to be part of the LMCU family, Eichorst said, "Delivering exceptional client service is the cornerstone of any successful mortgage business. And with its strong corporate dedication to the wellbeing of its customers, LMCU is a great fit for me. I look forward to helping expand LMCU's growth and market share in Indiana and Ohio."
Eichorst serves on the Women's Council of Realtors and the Greater South Bend Mishawaka Board of Realtors. In her spare time, she enjoys volunteering for Habitat for Humanity. She also enjoys gardening and spending time with her grandchildren.
Founded in 1933, Lake Michigan Credit Union is one of the largest financial institutions headquartered in Michigan. With a staff of over 800, LMCU's assets exceed $3.1 billion, with a mortgage serviced portfolio of over $4.2 billion. With over 283,000 customers, LMCU has 37 convenient branch locations – including Traverse City, Fruitport Township, Farmington Hills and Troy – and nearly 100 ATMs in west Michigan, Kalamazoo and St. Joseph – plus dedicated mortgage offices in Saginaw, Livonia and Grand Blanc. LMCU provides a full-range of financial services, from high interest-bearing checking accounts to mortgages, commercial loans, insurance and investment services. To find out more, please visit www.lmcu.org.
---