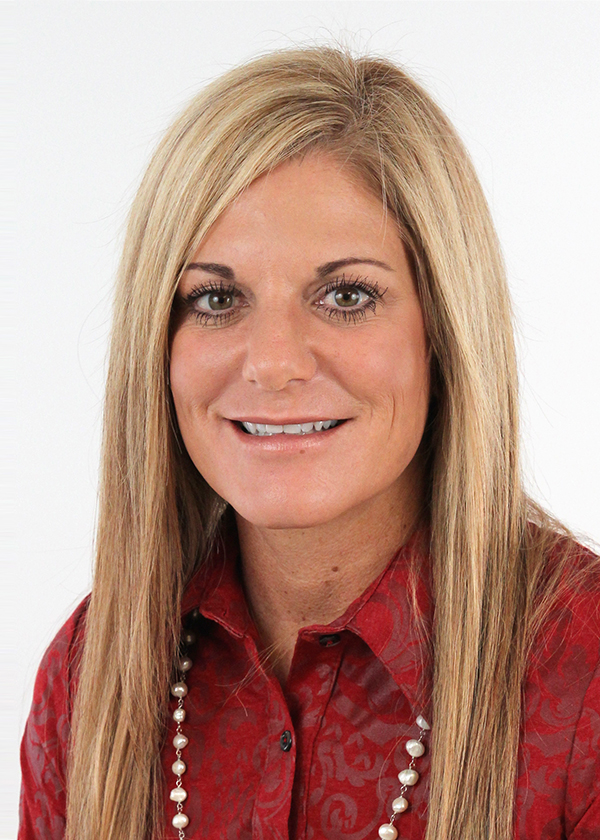 Lake Michigan Credit Union promotes Sara Hendrickson to VP of retail sales and service
GRAND RAPIDS, MI (September 15, 2014) — Lake Michigan Credit Union (LMCU) is pleased to announce the promotion of Sara Hendrickson to Vice President of Retail Sales and Service.
Hendrickson attended Baker College and Davenport College in pursuit of a business management and finance education. With over 22 years of banking experience to date, she is very much a self-made success story. Starting at Grant State Bank, she entered the field as a teller, then transitioned to Valley Ridge Bank. She began with Lake Michigan Credit Union in 1996 where she expanded her financial horizons to include accounting as well as branch, loan and lending management. After a short stint working for Choice One Bank as an associate vice president of retail sales, she returned to LMCU in 2008 as a branch manager. Hendrickson's promotion to LMCU's Vice President of Retail Sales and Service represents a grassroots rise from entry level to senior management.
LMCU's Senior Vice President of Retail Operations, Julie Blitchok said, "Sara has a wealth of knowledge and experience in retail banking services as well as in consumer lending.  She has been a standout in creating and fostering highly productive sales and service oriented teams, and has been a dedicated and trusted leader for many years here at LMCU. We are thrilled to have Sara in this new role."
Hendrickson appreciates the value of having retail and branch management roots in her new position. "LMCU's senior management team consistently treats all employees like family. They genuinely care about the employee experience and it shows in how new processes and procedures are communicated and rolled out to our membership. They understand the importance of staying on top of industry trends while not compromising best member service. Service to employees and members truly is their #1 priority."
Hendrickson lives in Grand Rapids and is an active Van Andel Institute Purple Community volunteer.
Founded in 1933, Lake Michigan Credit Union is one of the largest financial institutions headquartered in Michigan. With a staff of nearly 900, LMCU's assets exceed $3.3 billion, with a mortgage serviced portfolio of over $4.2 billion. With over 288,000 customers, LMCU has 37 convenient branch locations – including Traverse City, Fruitport Township, Farmington Hills and Troy – and 100 ATMs in west Michigan, Kalamazoo and St. Joseph – plus dedicated mortgage offices in Saginaw, Livonia and Grand Blanc. LMCU provides a full-range of financial services, from high interest-bearing checking accounts to mortgages, commercial loans, insurance and investment services. To find out more, please visit www.lmcu.org.
---