LEVEL5 Becomes CUInsight.com Partner
LEVEL5 Enhances Thought Leadership Position
ATLANTA, GA (October, 1 2014) LEVEL5 is pleased to announce that it has chosen to become one of CUInsight's Partners.  Each year CUInsight.com selects a limited number of Partners and LEVEL5 is very pleased to be one of those firms.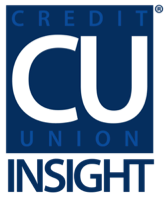 Over the last decade LEVEL5 has emerged as the leader in working with Credit Unions across the country to assist them in creating strategic business plans to help them grow and improve their performance.  Once a strategic plan is created, LEVEL5 often works with its Credit Union clients to implement the plan through its real estate, integrated design, construction management, and branding services.
Mike Colvin, Executive Vice President and Principal at LEVEL5, said "partnering with CUInsight.com is a significant piece of our content marketing strategy.  CUInsight.com will promote LEVEL5's content to all avenues of the Credit Union community, which should further position LEVEL5 as a thought leader with Credit Unions. Each day CUInsight.com reaches more than 30,000 individuals in the Credit Union community."
Randall Smith, Co-founder/Publisher of CUInsight.com, said "CUInsight is pleased to welcome LEVEL5 as one of our distinguished Partners.  LEVEL5 is a recognized thought leader in the Credit Union community and I know the firm will enhance CUInsight's content."
About LEVEL5
Headquartered in Atlanta, with other offices strategically located to best serve its clients, LEVEL5 is a consulting and facilities development firm that works exclusively with community-based financial institutions across the United States.  For a decade LEVEL5 has assisted financial institutions in the development and implementation of growth strategies through its unique services that include consulting, real estate, integrated design, construction management and branding. For more information visit the company's website at www.level5.com.
About CUInsight.com
CUInsight.com is The Place For All Things Credit Union™. The independent source committed to the credit union movement that connects the credit union community to latest headline news from coast to coast. Founded in 2008 by David Miller and Randy Smith, CUInsight.com has grown to be the place a credit union employee can find the best information available from all sources. www.CUInsight.com
---