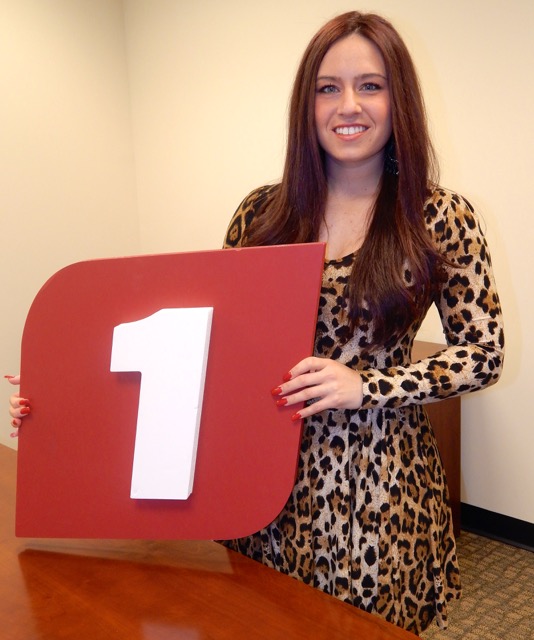 Lisa Weltner promoted to business development representative at First Financial Federal Credit Union
WALL, NJ (January 22, 2015) — Lisa Weltner, of Spring Lake Heights, was promoted to Business Development Representative at First Financial Federal Credit Union in January 2015.
Ms. Weltner will be responsible for implementing programs to increase First Financial's penetration with exisiting business partners. She will also develop and coordinate membership drives and build new business relationships through business contacts, referrals, and outbound/inbound responses to direct marketing promotions. Weltner began working at First Financial in November 2013 as a Teller.
Weltner holds an Associates Degree in General Science from Horry-Georgetown Technical College in Conway, South Carolina. In 2012, Weltner and her family started "No One Fights Alone," a nonprofit organization that benefits children with Cancer in Ocean County, NJ. She is also an active Natural Bodybuilding competitor and enjoys football, ice hockey, traveling, and spending time with family and friends.
About First Financial Federal Credit Union:
First Financial Federal Credit Union (formerly Mon-Oc Federal Credit Union) is a not-for-profit financial cooperative whose goal is to provide the highest level of quality products and personalized services while maintaining financial integrity and stability. Our vision is to be a long-term financial partner with our Members. While First Financial has a highly trained, professional staff using the latest technology, we also pride ourselves on our personal touch. Unlike huge banking conglomerates, policy setting and overall strategic direction of First Financial are overseen by a volunteer Board of Directors made up of credit union members. The credit union is federally insured by the NCUA. For more information on First Financial, visit www.firstffcu.com.
---