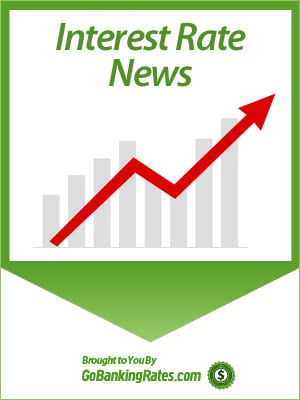 Local Savings Account Rates Are 5 Times Higher than Those from the 10 Biggest Banks, According to New GoBankingRates.com Survey
Bigger doesn't always mean better — personal finance site www.GoBankingRates.com surveyed savings account rates from more than 3,500 local banks and credit unions and found these local institutions provide an average savings account rate five times higher than the average rate from the top national banks in the U.S.
EL SEGUNDO, CA (April 24, 2013) – Depositors on the hunt for better savings opportunities may want to leave their big banks for local alternatives.  A new interest rate study from GoBankingRates, which compared savings account rates from the nation's largest banks with rates offered by community banks and credit unions, found the difference to be staggering.
According to the study, the average savings account rate among the 10 largest banks in the U.S. is a mere .04% APY, while local financial institutions provide an average .20% APY. In a time when the high-yield savings account is becoming extinct, it is crucial for depositors to seek out institutions offering competitive rates.
"Savers simply can't afford to miss out on higher rates," stated GoBankingRates managing editor, Casey Bond. "The savings climate isn't going to change any time soon, but the good news is there are still decent options available to those who are willing to put in the effort to find them," she added.
Surprisingly, the data also showed that there was little difference in rates between local banks and credit unions. This suggests that depositors have a good chance of finding competitive savings account rates among local financial institutions – credit unions or banks — over big national banks. As Ms. Bond notes, "Aside from FDIC insurance, depositors really may as well be stuffing their money under the mattress for a .04% savings account rate."
Note that the savings account interest rates used in this study are current as of March 31, 2013, based on institutions' online published rates and a deposit amount of $10,000. Rates may have changed since this date. It is advised that before opening an account, depositors verify rates with financial institutions and review all terms and conditions of individual accounts.
For questions about this report or to schedule an interview with Casey Bond, please use the contact information below.
About GoBankingRates
GoBankingRates.com is a national website dedicated to connecting readers with the best interest rates on financial services nationwide, as well as informative personal finance content, news and tools. GoBankingRates collects interest rate information from more than 4,000 U.S. banks and credit unions, making it the only online rates aggregator with the ability to provide the most comprehensive and authentic local interest rate information.
---