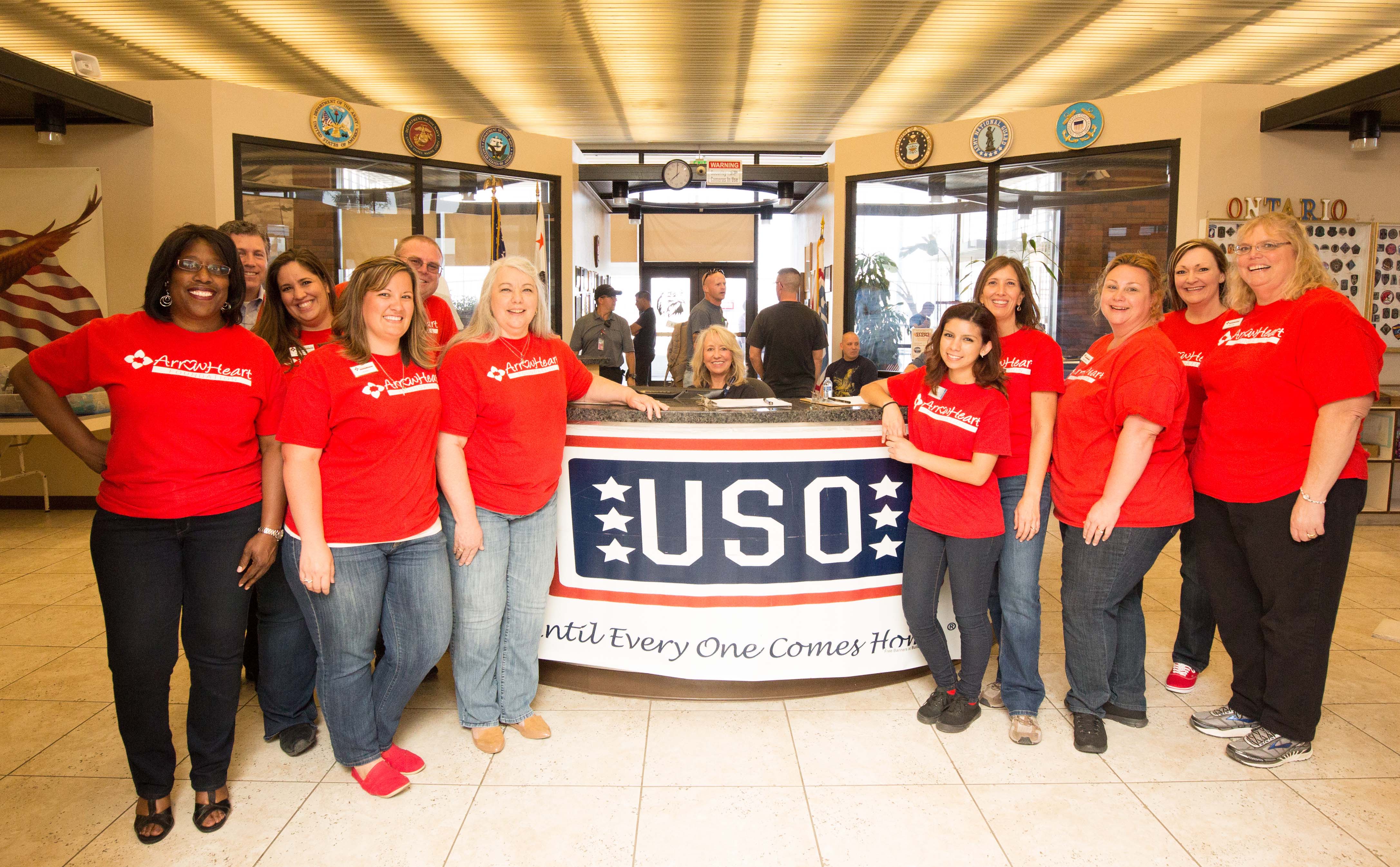 Local soldiers sent off with smiles
SAN BERNARDINO, CA (June 10, 2015) – The team at Arrowhead Credit Union stood with anticipation for their chance to say a personal thank you to each American soldier as they deployed from Bob Hope USO Ontario.
Arrowhead team members put together special bags, full of "goodies to go" on the plane with the soldiers for their journey to their next assignment. Arrowhead Credit Union partnered with local business, Auto Zone Distribution Center, to collect enough snacks to share with more than 200 soldiers.
"When I heard of this opportunity, I knew I wanted to be there to send them off with a special thank you," said Mary Hough, Arrowhead Credit Union team member and volunteer, "Taking a few moments to personally share my gratitude for our Military Heroes is the least I can do."
"Last year, we served over 16,000 service men and women," said Kristen Ramirez, 
Center Manager- Bob Hope USO Ontario, "This year we are on track to serve 2,000 more. We can't thank Arrowhead enough for their generous support of our troops."
Each soldier accepted their goodie-bag with a smile and their own expression of gratitude. One even asked if it would be ok for them to share their gratitude with a hug, saying it would make their day even brighter.
Arrowhead Credit Union was established in 1949. Arrowhead is the largest credit union in the region with over 122,000 members and growing.
Photo caption: Arrowhead Credit Union volunteers handing out snack bags to departing Military.
---