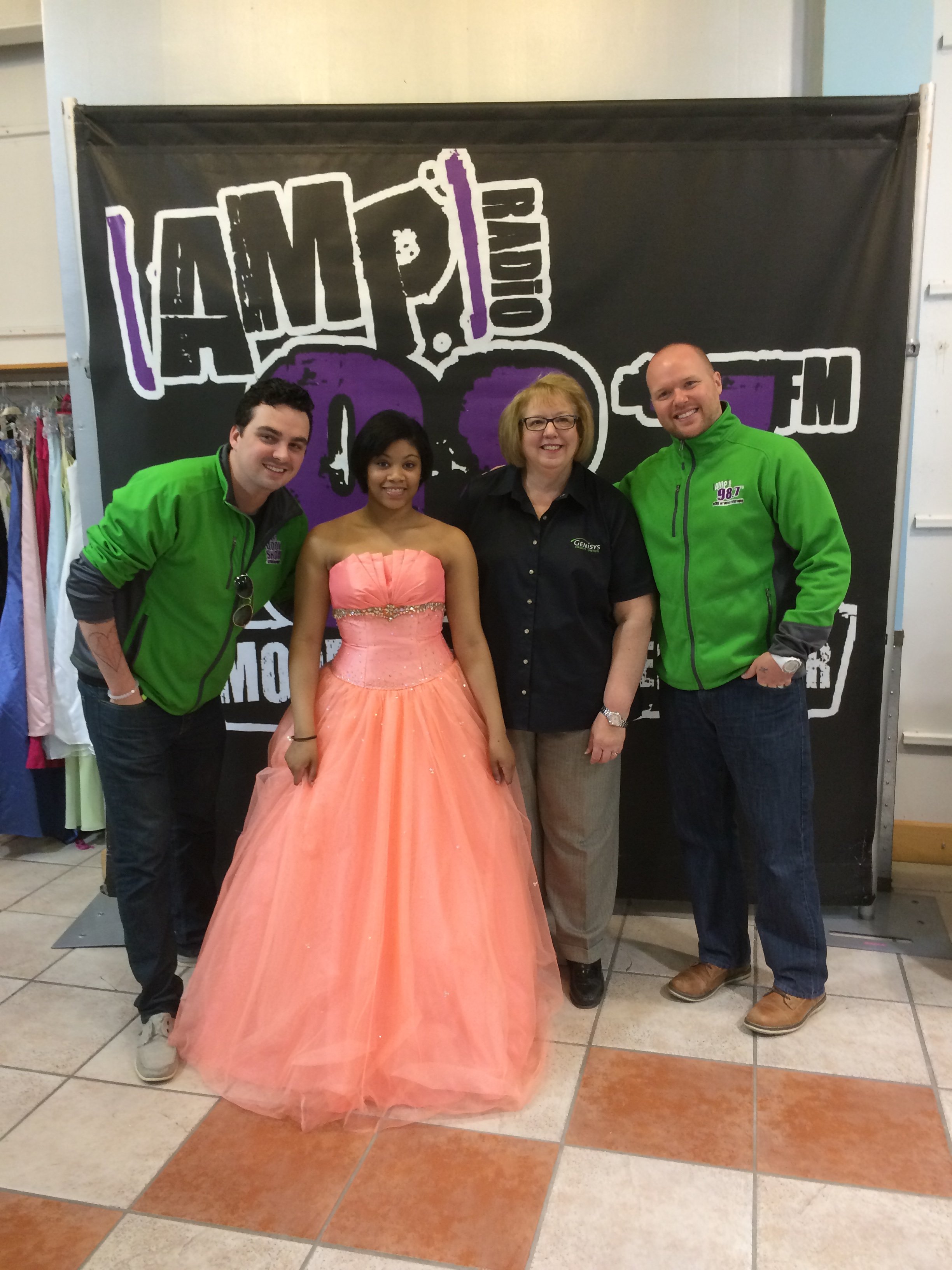 Local teen finds dream dress at Gown Town sponsored by Genisys Credit Union
AUBURN HILLS, MI (May 14, 2015) — Genisys Credit Union, which provides services to anyone who lives or works in the Lower Peninsula of Michigan, recently partnered with 98.7 AMP Radio to help make a difference for female teens across the Metro Detroit area.
Thanks to our local community, the Gown Town initiative collected over 1000 gently used cocktail and formal style dresses to give hundreds of local teen girls an opportunity to find the dress of their dreams to wear to their school prom. Everyone that donated a dress was entered to win some great prizes. Genisys branches served as donation sites for the project. Dresses were dry cleaned and provided to the girls at no cost. Over 700 dresses were distributed to the local teens at the end of April. The remaining dresses were stored away for next year's event.
"Gown Town was about 'people helping people' and Credit Unions are built on this philosophy. We were happy to help make a difference in the lives of these young ladies. Bringing the community together to help with this initiative is what we are all about." said Jackie Buchanan, President and CEO.
About Genisys Credit Union: 
Genisys Credit Union is a not-for-profit, member-owned financial institution that has been committed to helping its members financially since 1936. Based out of Auburn Hills, MI, Genisys is one of the largest credit unions in Michigan, with over 147,000 members and 24 branch locations. They also provide business loans and a range of services for small to mid-sized businesses.  Genisys Credit Union is proud to be making a difference in their communities, and truly believes that Genisys is "where you come first". Connect with Genisys on Facebook and Twitter by following "GenisysCU". For convenient access to your account, download the Genisys iPhone App in the iTunes Store and Android App in the Google Play Store. For more information or a calendar of events, visit Genisys online at www.genisyscu.org.
Photo Cut Line: Cooper of 98.7 Radio, Local Teen, Linda Zabik of Genisys Credit Union, and Slacker of 98.7 Radio
---