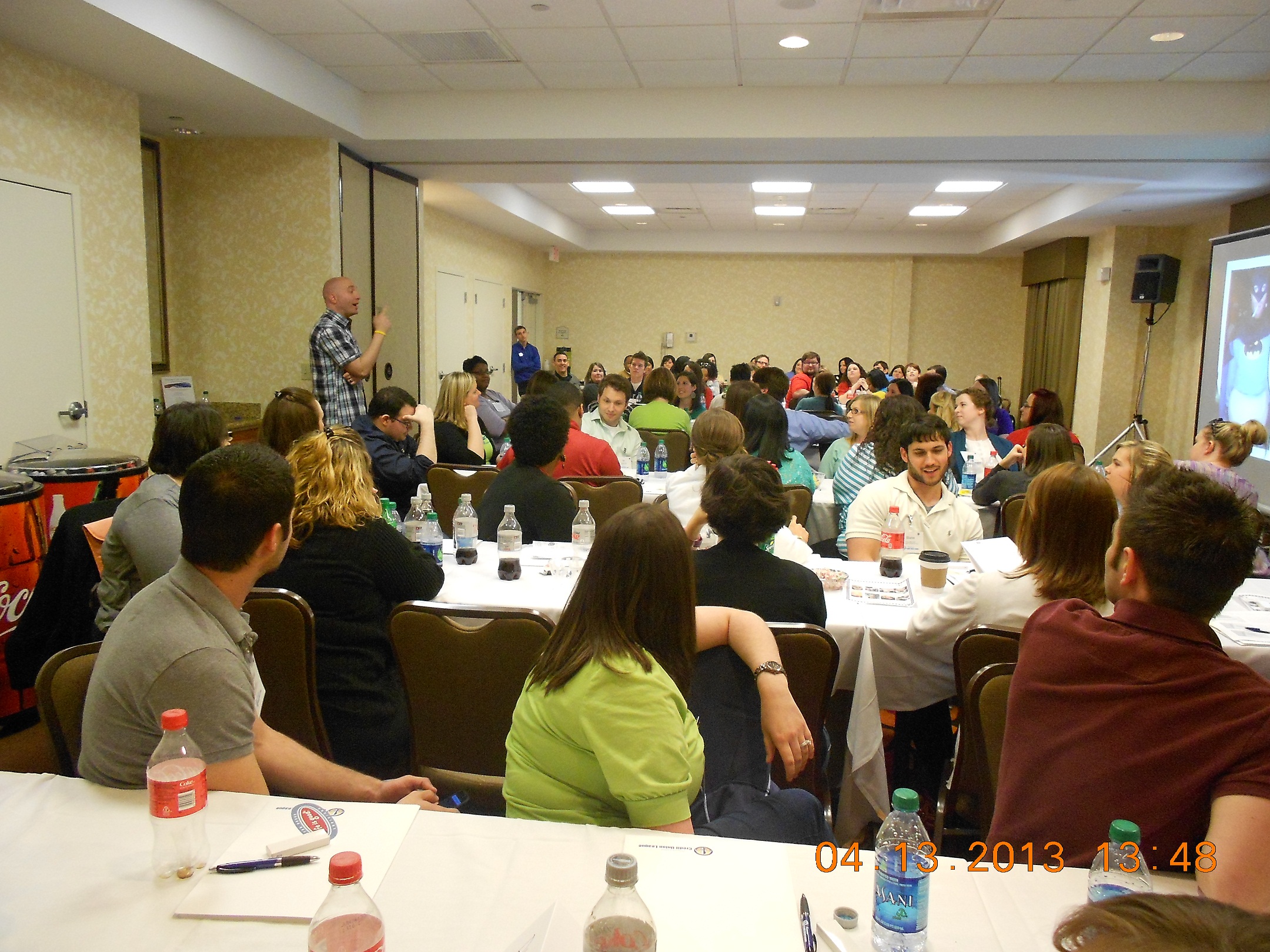 Louisiana Young Professionals' Workshop a Resounding Success
HARAHAN, LA —The Louisiana Credit Union League (LCUL) hosted the second Young Professionals Network Workshop on April 13th at the Hilton Garden Inn in Lafayette, LA.  In all, eighty-five employees from twenty-five credit unions came together for a unique networking and career growth opportunity.
Attendees were treated to a full day of interactive presentations on a number of topics. The morning started with Neighbors Federal Credit Union CEO Kathi Gill sharing her experiences from a career which started as a front-line teller and progressed to the head of one of the largest credit unions in the state.
The event's keynote speaker was Matt Monge, Chief Culture Officer at Mazuma Credit Union.  Monge facilitated a networking session followed up by an inspirational address on the culture of credit unions and how it relates to Young Professionals.  Other session topics included credit union advocacy, a review of League resources as well as breakout sessions on Lending, Marketing and Leadership.
If the goal was to motivate the future caretakers of an industry – mission accomplished.  Ronaldo Hardy, Chairman of the YPN Steering Committee, noted that attendance jumped by over 25% in only the second year of the event.  "Young professionals are the future of our industry," said Hardy.  "To have eighty-five people willing to give up their Saturday is a testament to the strength of the credit union movement."
In an effort to increase young CU professional's involvement in political advocacy, LCUL and the YPN awarded two scholarships to attend the League's Governmental Affairs Conference (GAC) in Baton Rouge on May 14-15. The League will cover registration costs and the YPN will cover accommodations. All YPN workshop attendees were eligible for the drawing.
About the YPN
The Louisiana Credit Union League developed a Young Professionals Network (YPN) to provide networking, development, and growth opportunities for Louisiana's young credit union professionals.  Started in 2011, the Network now consists of almost 300 members aged 40 and below.  For more information, go to http://www.lcul.com/YPN_215.html.
             
About the Louisiana Credit Union League
For over 75 years, the Louisiana Credit Union League has represented the unique interests of over 200 not-for-profit credit unions and the more than one million credit union members that they serve in the state of Louisiana.
---