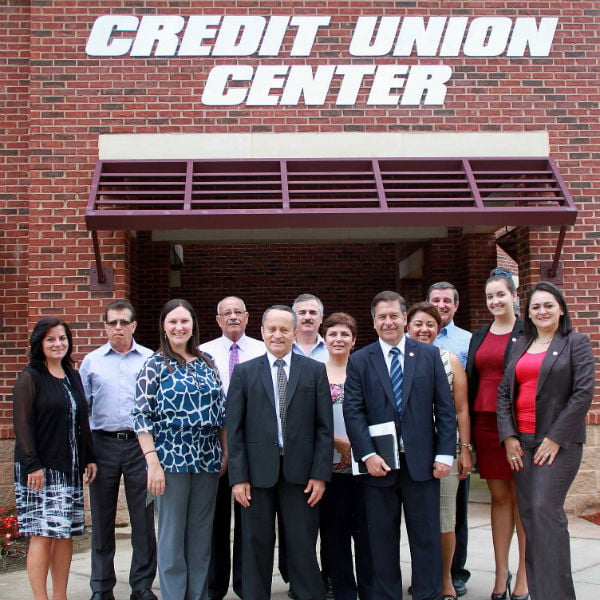 LSCU & Affiliates host Costa Rican credit unions; Teach them lobbying and messaging
–       5 Costa Rican credit unions, 10 officials represented
–       Trip included meeting with Florida governor's staff

BIRMINGHAM, AL/TALLAHASSEE, FL (July 18, 2014) — Ten credit union officials from five Costa Rican credit unions and FEDEAC, the Costa Rican Credit Union Trade Association, spent four days in Tallahassee with the League of Southeastern Credit Unions & Affiliates (LSCU). The trip focused on LSCU's lobbying efforts and how to formulate one unified message for lawmakers. The Costa Rican visitors toured the state capitol, met with the governor's staff, and toured three Tallahassee area credit unions.
During the visit to the Florida Capitol, the League showed Costa Rican credit unions how the committee process works and then how the final vote takes place on the floor. While meeting with Gov. Rick Scott's staff, the credit union officials were able to tour both the lieutenant governor and governor's offices and take pictures sitting at the governor's desk. They met with Scott's Director of Legislative Affairs Darrick McGhee to learn more about the governor's priorities, the issues facing the state, and how the League interacts with government offices.
"The League really wanted to give our Costa Rican credit union partners an upfront look at how we lobby our state lawmakers," said LSCU & Affiliates President/CEO Patrick La Pine. "By showing the Costa Rican officials how we formulate our messages and then having them go to the capitol to see how the process ties together, they gain a better understanding of how a unified message can influence policy."
Discussion during the visit included how the League interacts with the legislature on behalf of credit unions, how it organizes grassroots campaigns, and how it taps credit unions to assist in the lobbing process; all practices the Costa Ricans were looking to bring back to their country.
The credit union visits included stops at Tallahassee-Leon FCU, First Commerce CU, and Envision CU. Each stop gave the Costa Rican credit unions an opportunity to see how each credit union takes part in advocacy on the state and national level, and the innovative programs. The Costa Rican credit unions were interested in the U.S. credit union's technology; specifically mobile banking and remote deposit capture.
The LSCU held a cookout to give League staff and their families an opportunity to welcome the Costa Rican delegation.
The LSCU has worked with credit unions from Costa Rica for nine years. The visit was arranged through the partnership between the League, World Council of Credit Unions (WOCCU) and FEDEAC.
The League of Southeastern Credit Unions & Affiliates represents 278 credit unions in Alabama and Florida with a combined total of $68 billion in assets and more than 6.7 million members. LSCU provides advocacy and regulatory information; education and training; cooperative initiatives (including financial education outreach); media relations and information; and business solutions. For more information, visit www.lscu.coop. Follow the League on Twitter at twitter.com/LeagueofSECUs or Facebook.
---