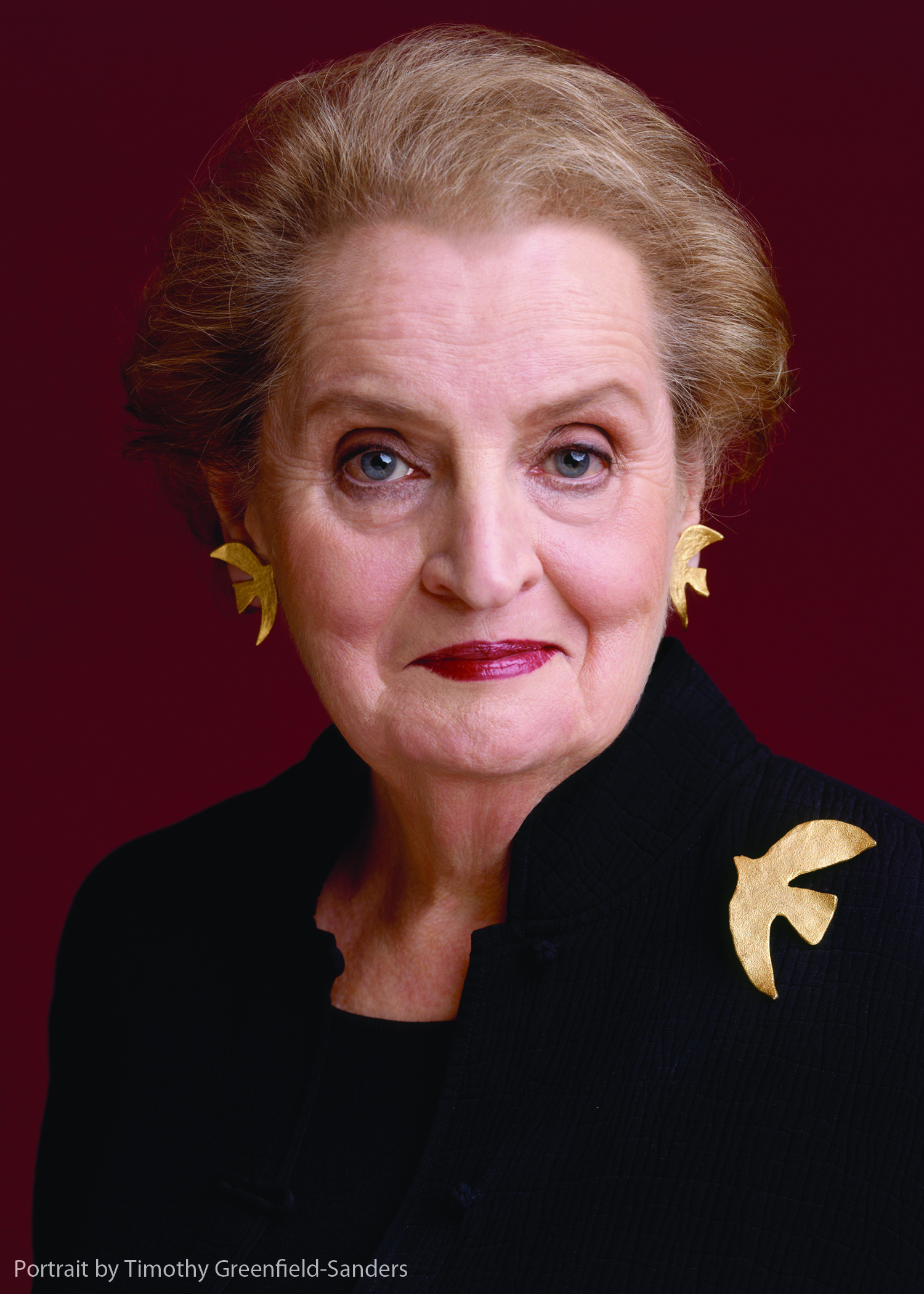 Madeleine Albright announced as keynote speaker for CUNA Governmental Affairs Conference
WASHINGTON, DC (November 4, 2013) — Credit Union National Association (CUNA) has announced that political leader and strategist Madeleine Albright, the nation's first female Secretary of State and highest ranking woman in US government history, will present the keynote address at the 2014 CUNA Governmental Affairs Conference.
"It's a tremendous honor to welcome Dr. Albright to this year's GAC speaker lineup," said Bill Cheney, CUNA President and CEO. "She has made countless contributions to the nation's international presence as Secretary of State and in her other roles. Her remarkable story and experience will make an impact on the GAC stage."
CUNA Governmental Affairs Conference, set for February 23-27, 2014, is the credit union movement's premiere political event, gathers more than 4,000 credit union decision-makers in the nation's capital to hear from influential leaders and guide the credit union movement in building and maintaining America's trust. This year, the GAC will embrace the shared strategic vision of credit unions nationwide, Unite for Good, and bring the credit union message directly to the legislators and policymakers on Capitol Hill.
In addition to serving as U.S. Secretary of State, Albright has served as the U.S. Permanent Representative to the United Nations, a member of the President's Cabinet, chair of numerous government organizations and, on May 29, 2012, President Obama awarded her the U.S. Medal of Freedom, the nation's highest civilian honor.
She currently acts as chair of Albright Stonebridge Group and Albright Capital Management LLC and is a professor in the Practice of Diplomacy at the Georgetown University School of Foreign Service. She is the author of five New York Times best-sellers, including her most recent book, Prague Winter: A Personal Story of Remembrance and War, 1937-1948.
For more information about speakers and sessions at CUNA Governmental Affairs Conference, visit gac.cuna.org.
About CUNA
With its network of affiliated state credit union leagues, Credit Union National Association (CUNA) serves America's 6,900 state and federally chartered credit unions, which are owned by more than 96 million consumer members. Credit unions are not-for-profit cooperatives providing affordable financial services to people from all walks of life. For more information about CUNA, visit www.cuna.org or follow @CUNA on Twitter. For more information about credit unions, visit www.aSmarterChoice.org and follow @asmarterchoice on Twitter.
---