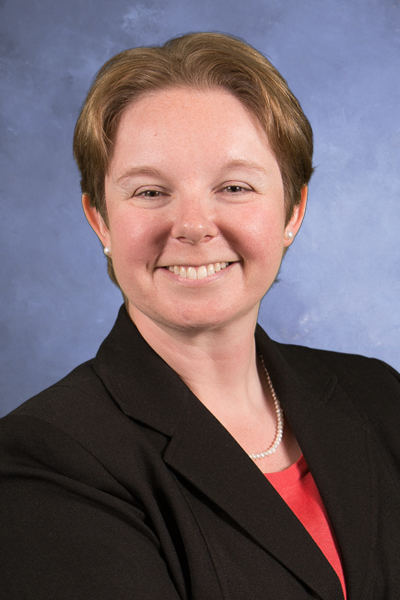 Maine Savings promotes Vanessa Madore, of Hampden
HAMPDEN, ME (March 6, 2015) —  Maine Savings recently promoted Vanessa Madore, of Hampden, Maine, to vice president of risk management. In this role, she will provide regulatory and risk management guidance and advice.
Madore began her career at Maine Savings in 2004 as a teller, but has also served as operations support specialist and compliance manager at the credit union. She earned a Bachelor of Arts in Psychology from Smith College and is currently pursuing a Master of Business Administration with a concentration in Project Management at Southern New Hampshire University. She is also a Bank Secrecy Act Compliance Specialist, a Credit Union Compliance Expert, Chair of the Bank Secrecy Act Maine Savings Policy Committee, as well as a graduate of the Maine Credit Union League's Supervisor University and the Bangor Region Leadership Institute. Madore is also the recipient of the Maine Savings Cecil C. Porter Extraordinary Service Award of 2009. She is currently a member of the Maine Council for Elder Abuse Prevention's education and awareness committee and the Maine Credit Union Compliance Council.
"Vanessa has been a great addition to our team since she joined Maine Savings more than ten years ago," said John Reed, President and CEO of Maine Savings. "We are honored to recognize her once again for her expertise and driven personality. Her extensive experience will aid our efforts in the risk management space and keep us on track with regulatory operations."
About Maine Savings
Maine Savings is a modern financial institution with state-of-the-art technology offering members a full range of financial services, including RedWallet Checking. With more than 26,000 members, 10 branches and nearly 100 employees, Maine Savings is among Maine's largest credit unions. Maine Savings is committed to providing in-person services paired with modern conveniences. Branches are located in Bangor, Bar Harbor (Jackson Laboratory), Brewer, Corinth, Ellsworth, Hampden, Milo, North Vassalboro and Old Town. Founded in 1961 by employees of the Bangor and Aroostook Railroad Company, Maine Savings continues to serve its membership as a federally insured not-for-profit credit union.
---