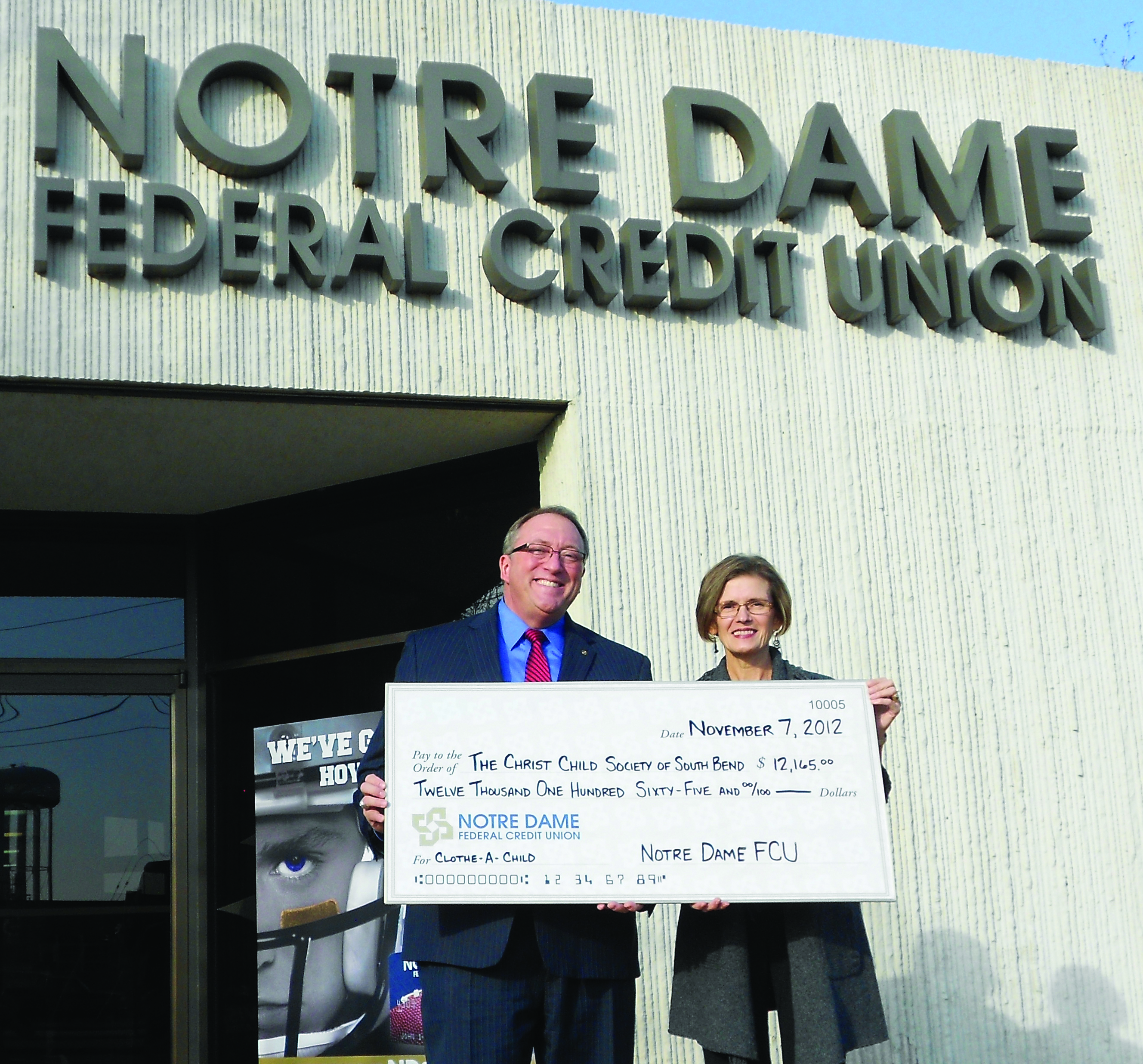 Making an Impact- Notre Dame FCU Raises $12,165 for Annual Clothe-A-Child Fundraiser
SOUTH BEND, Indiana (November 7,2012) – Every year Notre Dame FCU partners with The Christ Child Society of South Bend, Indiana to raise funds for the society's annual Clothe-A-Child campaign. On Wednesday, November 7th Notre Dame FCU's President and CEO, Tom Gryp, presented The Christ Child Society of South Bend with a check for $12,165! All proceeds go directly toward purchasing new clothing, cold weather attire, and shoes for at-risk area children.
Notre Dame FCU's fundraising efforts significantly impact The Christ Child Society of South Bend. The society is comprised solely of volunteers and receives no funding from the National Christ Child Society, nor do they receive funds from the government or United Way. All charitable projects are supported through fundraising efforts and donations. Over the past sixteen years, the credit union and its members have contributed over $207,000 to Clothe-A-Child.
---