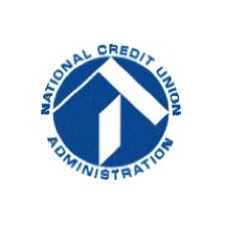 March NCUA Board video now available
ALEXANDRIA, VA (April 28, 2015) — The video recording of the March 2015 open meeting of the National Credit Union Administration Board is now available on the agency's website.
Archived videos of past Board meetings may be viewed here, and each video remains on the site for one year. The March open Board meeting's agenda included two items:
A proposed rule to provide regulatory relief to thousands of federal credit unions by eliminating certain provisions in the agency's fixed-assets rule, including the current five-percent cap on investments in fixed assets.
A briefing by the Chief Financial Officer on the performance of the Temporary Corporate Credit Union Stabilization Fund in 2014. For the first time, the Stabilization Fund ended the year with a positive net position.
NCUA posts these videos as part of the agency's ongoing efforts to provide transparency and to allow those unable to attend Board meetings the opportunity to become better informed. An interval between the meeting and posting is necessary for the videos to comply with Section 508 of the Rehabilitation Act for the hearing and visually impaired.
NCUA now offers a livestream of open Board meetings at no charge to viewers. People interested in watching the April 30 open Board meeting live should register online here, and participants will use this same link to log into the livestream. Once registered, participants will receive a link they can use to test their systems. Participants with technical questions about accessing the livestream may email audience.support@on24.com.
The Board Actions page of NCUA's website has more information, including Board agendas, which are posted at least one week in advance of each open meeting, copies of Board Action Bulletins, which summarize the meetings, copies of Board memorandums and other documents.
NCUA is the independent federal agency created by the U.S. Congress to regulate, charter and supervise federal credit unions. With the backing of the full faith and credit of the United States, NCUA operates and manages the National Credit Union Share Insurance Fund, insuring the deposits of more than 99 million account holders in all federal credit unions and the overwhelming majority of state-chartered credit unions. At MyCreditUnion.gov and Pocket Cents, NCUA also educates the public on consumer protection and financial literacy issues.
---