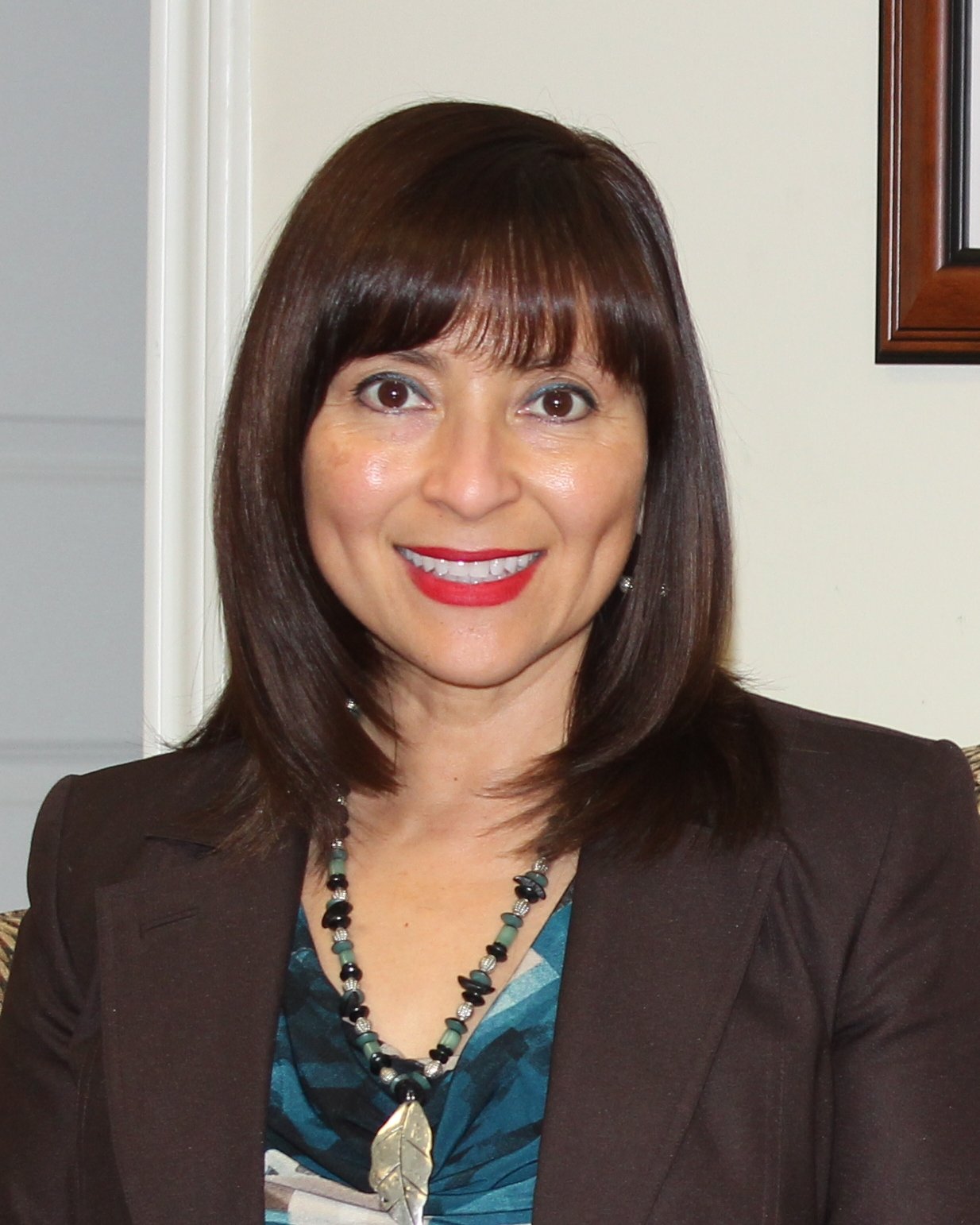 Maria J. Martinez, BFCU's President/CEO to be honored at TAMACC's Statewide Women of Distinction Awards Luncheon
(May 5, 2015) — The Texas Association of Mexican American Chambers of Commerce (TAMACC) will honor 12 outstanding Latina business and community leaders at the fourth annual Women of Distinction Awards luncheon Friday, May 8, 2015 at the Four Seasons Hotel in Austin Texas from 11:00 AM – 1:00 PM.
Maria J. Martinez, President/CEO of Border Federal Credit Union in Del Rio, TX is one of the twelve Latinas from across the state of Texas to be honored at this special luncheon. These women will be recognized for their professional accomplishments, community contributions, and leadership. "TAMACC recognizes that Texas has one of the largest numbers of Hispanic women-owned businesses in the United States at approximately 140,000 and is continuing to grow," said Roland Barrera, TAMACC's Board Chair. "But it is important to recognize the Latinas who are making great contributions in their professions and communities."
Maria J. Martinez is the President and CEO of Border Federal Credit Union (BFCU), headquartered in Del Rio, TX, serving 13 Texas counties with over $130 million in assets, 24,500 members and 114 employees. Maria has a BBA degree with a major in Accounting and has been in the credit union industry for over 26 years. Under Maria's leadership, BFCU obtained the Community Development Financial Institution (CDFI) designation; expanded its field of membership from 3 to 13 Texas counties and implemented various programs that serve the underserved, the unbanked and the youth in her community. Maria serves and holds officer positions on various volunteer boards at the local, state and national level. She has made presentations at local, state, national and international seminars, workshops, and conferences on various financial topics and credit union issues. Maria was born in Reynosa, Mexico, immigrated to the USA when she was 13, grew up in San Antonio, TX, is married to Abner Martinez and they have three children, Anali, Abner, and Adriana.
As her most significant accomplishment, Maria quoted the following: "I value the opportunity I was given through the Immigration Reform and Control Act of 1986 when my family and I were able to legalize our immigrant status in this country. This important government intervention granted me the freedom to apply the education I had acquired and to further my knowledge and experience in the USA. This has ultimately benefited entire communities and others that I have touched through implemented programs for the underserved and the youth, and through my speaking engagements and mentorship ability. My experience and involvement in the financial industry have allowed me to reach out to the financially underserved and most especially to the Hispanic market. I'm a strong believer that by becoming financially educated we make effective contributions to real economic growth and can help reduce poverty levels. Financial education is easy to teach and attain, it is non-risky and it has enormous rewards; it's a great investment!" Maria expressed her gratitude towards TAMACC's awards selection committee for choosing her for this prestigious recognition and congratulates the other award recipients. She is very thankful to her family, staff, credit union peers and her entire community for the support she's received throughout her career that has allowed her to lead and serve.
The Mistress of Ceremonies for TAMACC's award ceremony is the Honorable Gisela D. Triana, Judge, 200th District Court in Travis County.
The 2015 Women of Distinction are:
Janet Aguilar, CIC, AAI, Vice President and Sales Executive, USI Southwest, El Paso
Linda V. Alaniz, M.A.I.S., President, Educational Research Institute, Harlingen
Rose Benavidez, M.P.A., President and CEO, Starr County Industrial Foundation, Rio Grande City Emily Calderon-Galdeano, Ed.D., Director of Research, Excelencia in Education, San Antonio Sonia Clayton, President and CEO, Virtual Intelligence Providers, LLC, Houston
Nora de Hoyos Comstock, Ph.D., President and CEO, Las Comadres Para Las Americas, Austin Marlene DiLillo, M.S., Executive Director, Greater Killeen Free Clinic, Killeen
Adela N. Gonzalez, Ph.D., Healthcare Consultant, San Antonio
Teresa Granillo, Ph.D., M.P.A., Executive Director, Con Mi Madre, Austin
Maria J. Martinez, B.B.A., President and CEO, Border Federal Credit Union, Del Rio
Nelda Martinez, B.A., Corpus Christi Mayor, Corpus Christi
Anita Ramirez, McAllen
---