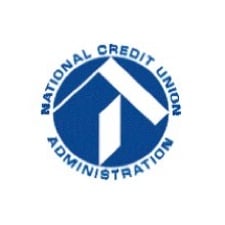 Matz salutes law enforcement at opening of The Finest Federal Credit Union
NEW YORK, NY (May 13, 2015) — Credit unions and law enforcement agencies share the goal of serving their communities for good, not for gain, National Credit Union Administration Board Chairman Debbie Matz said today.
"Credit unions are about community," Matz said, "and I can't think of a tighter-knit or more deserving community than those who wear law enforcement uniforms. Credit unions see neighbors, not numbers. They are more concerned with people than profit."
Chairman Matz delivered her remarks at the ribbon-cutting ceremony for The Finest Federal Credit Union. Chartered by NCUA in February, The Finest seeks to serve more than 74,000 employees of federal, state, county and municipal agencies and departments engaged in police protection in New York City. The text of her speech is available online here.
"Having grown up in the 47th precinct in the Bronx, and as the first New Yorker to chair the NCUA Board, it's a tremendous honor to be here," Matz said. "The Finest Federal Credit Union has been chartered to specifically serve this city's law enforcement officials, who often need specific financial services like loans to cover uniforms or equipment or, because their jobs are so dangerous, special insurance products. These are products for which financing is often not easily accessible."
Noting the ceremony was taking place on the 170th birthday of the New York City Police Department, Matz said the relationship between the new credit union and NCUA has only begun.
"Chartering this new credit union is not the end of NCUA's commitment," Matz said. "We will work to protect the credit union and its members. We will insure accounts up to $250,000. We will examine for safety and soundness each year, and we will offer free consulting services to help The Finest survive and thrive.
"New York City has come a long way since 1845, but one thing hasn't changed: the men and women in uniform choose this career as a public service," Matz said. "Like this city's finest public servants, The Finest Federal Credit Union will serve its members for good, not for gain."
NCUA is the independent federal agency created by the U.S. Congress to regulate, charter and supervise federal credit unions. With the backing of the full faith and credit of the United States, NCUA operates and manages the National Credit Union Share Insurance Fund, insuring the deposits of more than 99 million account holders in all federal credit unions and the overwhelming majority of state-chartered credit unions. At MyCreditUnion.gov and Pocket Cents, NCUA also educates the public on consumer protection and financial literacy issues.
---