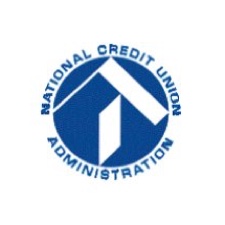 McWatters: Listening essential to being an effective regulator
ALEXANDRIA, VA (April 10, 2015) — Understanding the daily experiences of running a credit union is essential to being an effective regulator, National Credit Union Administration Board Member J. Mark McWatters said, and that understanding comes from listening.
"Listening to the concerns, ideas and suggestions of credit union representatives from all parts of the country is, in my opinion, the best way to gauge the pulse of the system," McWatters said. "Only by understanding their positions on important topics impacting the way they run their businesses and serve their members can I effectively evaluate what comes before the NCUA Board."
McWatters was the key regulatory participant in a roundtable discussion yesterday with credit union officials from Texas, Arkansas and Oklahoma. The roundtable was part of the Cornerstone Credit Union League's Annual Meeting and Convention held in Austin, Texas, and attended by more than 900 credit union representatives.
McWatters engaged in a wide-ranging discussion of credit union issues, asking participants to express their comments and opinions on topics including member business lending, the examination process, risk-based capital, stress testing and fields of membership. Attendees were very appreciative and encouraged by Board Member McWatters' fresh approach to their concerns of the regulatory burdens they face day-to-day.
"I will continue to participate in the type of forums where I can learn from those who have the experience of running a financial institution," McWatters said. "I want to understand what they face on a day-to-day basis and what they need to better serve their members."
NCUA is the independent federal agency created by the U.S. Congress to regulate, charter and supervise federal credit unions. With the backing of the full faith and credit of the United States, NCUA operates and manages the National Credit Union Share Insurance Fund, insuring the deposits of more than 99 million account holders in all federal credit unions and the overwhelming majority of state-chartered credit unions. At MyCreditUnion.gov and Pocket Cents, NCUA also educates the public on consumer protection and financial literacy issues
---