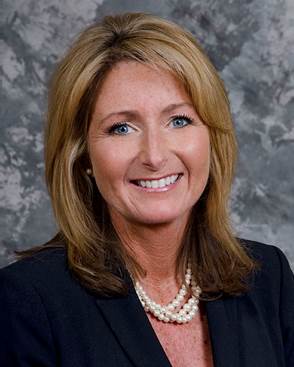 Meg Johnson named United Federal Credit Union Director of Collections and Loss Prevention
ST. JOSEPH, MI (March 26, 2014) – Meg Johnson has been appointed to the position of Director of Collections and Loss Prevention at United Federal Credit Union (UFCU) in St. Joseph, Mich. In her new role, Johnson will provide vision, leadership and coaching to teams in the areas of asset liquidation, asset management, delinquency, fraud management, loan loss management, and risk management.
Johnson was previously Collections Manager with the UFCU's Risk & Compliance department where she was responsible for overseeing the Collections, Fraud, Loss Mitigation, and Member Assistance teams.
A native of South Bend, Ind., Johnson is pursuing a Bachelor of Arts degree in Organizational Management from Bethel College in Mishawaka, Ind. She resides in Granger, Ind.
United Federal Credit Union has served its Members since 1949 by helping them to build a sound financial future. UFCU consists of more than 120,000 Member/owners worldwide, and manages assets in excess of $1.57 billion. Its corporate offices and main branch are located in St. Joseph, Mich., with additional branches in Arkansas, Indiana, Michigan, North Carolina, Nevada, and Ohio. UFCU has been named the Michigan Credit Union League Outstanding Credit Union of the Year 2013. UFCU has also been named the National Federal Credit Union of the Year 2013 by the National Association of Federal Credit Unions.
---