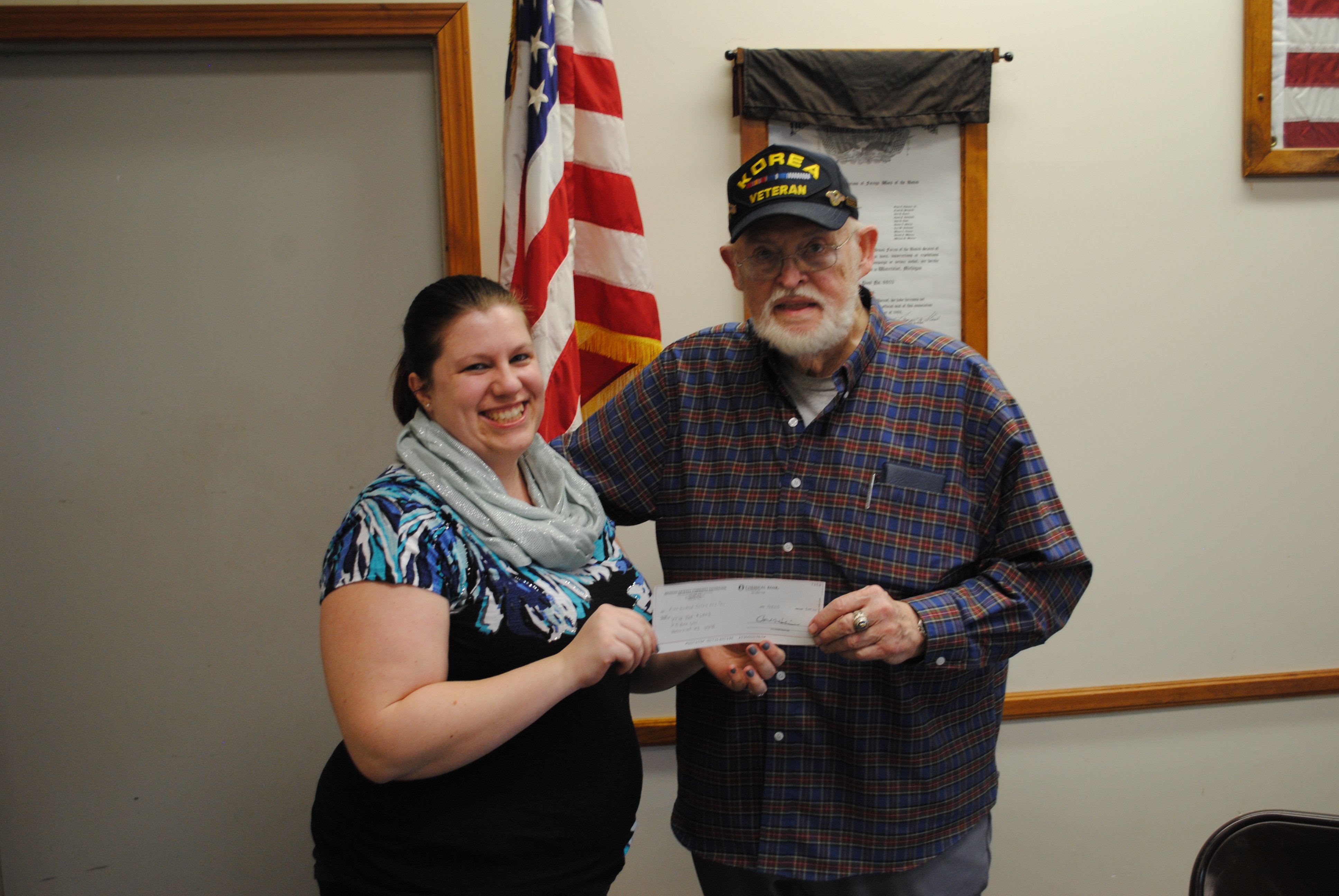 Member contest results in Powered By Honor Donation to VFW Post #6803
SAINT JOSEPH, MI (April 1, 2015) — Honor Credit Union member, Mr. James Keech, was the winner of Powered By Honor's donation contest. During the month of February, anyone that made the generous decision to enroll in Powered By Honor's member donation program was entered to win $500 to be donated a nonprofit organization of their choice. Mr. Keech was the random winner and selected his local VFW, of which is he a member, as the recipient.
VFW Post #6803 is located in Watervilet and is a part of the national Veterans of Foreign War organization that exists to foster camaraderie among United States veterans of overseas conflicts, to serve veterans, the military, and the community, and to advocate on behalf of all veterans. Powered By Honor was excited to present the $500 donation to VFW Post #6803 at the group's recent meeting.
Anyone that would like to support Powered By Honor through the member donation program can enroll in any Honor Credit Union branch or online at www.poweredbyhonor.com. The donation program includes a $1/month donation to Powered By Honor to support the community fund's mission to support local communities and compliment Honor Credit Union's existing volunteer and charitable efforts.
Powered By Honor exists to partner with communities. In addition to corporate donations and sponsorships for many local organizations, Honor Credit Union team members contribute countless hours of service to organizations within its communities every year. Powered By Honor is a 501(c)3 non-profit organization that is largely funded by Honor Credit Union employees, in addition to a portion of Honor debit card interchange income. Honor Credit Union, a $590 million dollar credit union, provides a wide range of affordable financial services to more than 55,000 across the State of Michigan. To find out more, call 800.442.2800, or visit www.honorcu.com.
---