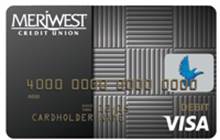 Meriwest Credit Union introduces the M-Account
An Account to Fit the Way You Live
SAN JOSE, CA (December 30, 2014) — Meriwest Credit Union, one of the largest credit unions serving Silicon Valley, the Greater Bay Area and Tucson, Arizona announced today the successful launch of the M-Account.  Launched in mid-October, the M-account gives members unfettered access to their finances and money electronically wherever they are, whenever they need it.
The M-Account, a "check-less" checking account, was designed for anyone who prefers using their debit card for transactions, uses online and mobile banking, and enjoys the benefits of an electronic checking account.
Members can manage the account via Meriwest's innovative online banking module, with access including bill-pay, person-to-person payment, account transfers and loan applications. The account also provides comprehensive mobile access, including remote deposit, alerts, account transfers, and ATM location finders.  In addition, with unlimited free POS transactions and free non-Meriwest ATM transactions, members appreciate there are no ATM fees regardless of where they use their card.
Early indictors show that the response for the account has been very strong. Since introducing the M- Account in mid-October, Meriwest has opened 200 accounts. The appeal to younger members is positive, as 46% of those who opened the account are below 34 years of age.
"While the M-Account was designed primarily for Millennials and those migrating from our youth FLOW account, it has proven to be an attractive account for those who may not necessarily fall into the Millennial demographic," said Tony Cortez, Meriwest Credit Union SVP and Chief Experience Officer. "As today's member continues to adopt more electronic means and channels for their daily checking usage, the M- Account fits the need, regardless of age."
About Meriwest Credit Union
Meriwest Credit Union, one of Silicon Valley's largest and established financial institutions, has been providing proactive, personal, convenient and innovative financial services to more than 68,500 businesses and families throughout the San Francisco Bay Area and Tucson, Arizona, for more than 50 years. More information can be found at www.meriwest.com.
---