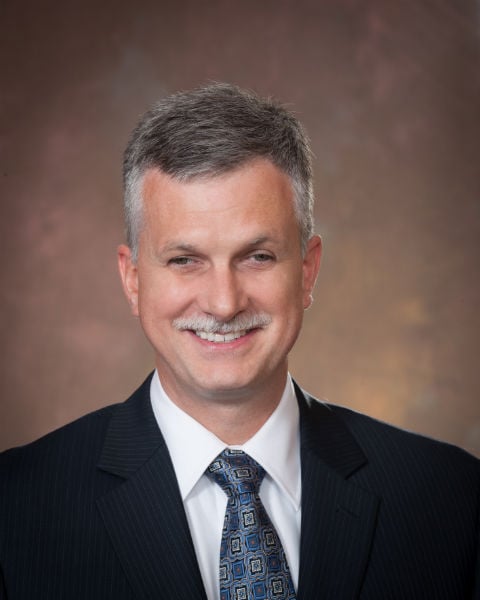 Michigan State University Federal Credit Union (MSUFCU) appoints Michael Hudson to Board of Directors
EAST LANSING, MI (June 30, 2014) — Patrick McPharlin, President and Chief Executive Officer (CEO) of MSU Federal Credit Union, is pleased to announce the appointment of Michael Hudson to the MSUFCU Board of Directors.
Hudson has worked with Michigan State University (MSU) since January of 1992, where he has held a variety of positions including serving as an Adjunct Faculty member for the College of Education. He currently serves as the Director of the MSU Resource Center for Persons with Disabilities (RCPD), where he has played a prominent role in advancing MSU's leadership in assistive technology and maximizing opportunity for persons with disabilities. His intensive focus on ability, skill development, and organizational efficiency aids in his creativity and commitment to higher education and community partnerships despite his own blindness.
Serving on MSUFCU's Supervisory Committee since May 2011, and as its Chairman since July 2013, Hudson's first contributions included helping the Credit Union become one of the first in the nation to implement accessible ATM machines that offered voice output for persons with visual impairment and print-related disabilities. Hudson holds a Master of Arts (MA) degree in Administration of Student Personnel Services from Western Michigan University and a Bachelor of Science (BS) degree in Psychology with a minor in Substance Abuse Counseling and Crisis Intervention from Lake Superior State University.
McPharlin commented, "Mr. Hudson has shown great dedication to a number of different boards and committees over the years, and we are honored to have had the privilege to utilize his talents within the Credit Union. His leadership on the Supervisory Committee will be a great asset as he joins the Board."
MSU Federal Credit Union, the world's largest university-based credit union, offers a full range of personal- and business-related financial services to Michigan State University and Oakland University faculty, staff, students, alumni association members, and their families worldwide in addition to a variety of select employee groups. Founded in 1937 by a few MSU professors and employees, MSUFCU now has thirteen branches, over 184,000 members, more than $2.6 billion in assets, and over 600 employees.
---