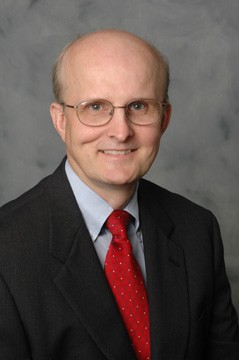 Michigan State University Federal Credit Union (MSUFCU) appoints Robert M. Wiseman to serve as Chairman of Supervisory Committee
EAST LANSING, MI (July 14, 2014) — Patrick McPharlin, President and Chief Executive Officer (CEO) of MSU Federal Credit Union, is pleased to announce the appointment of Robert M. Wiseman to serve as Chairman of MSUFCU's Supervisory Committee.
Wiseman has worked with Michigan State University (MSU), where he has been a professor, since 1998. He currently serves as the Eli Broad Legacy Fellow of Management in addition to serving on a number of boards and committees. Wiseman also has a long history of research, focusing on strategic risk and decision making, executive compensation, and corporate governance.
Serving on MSUFCU's Supervisory Committee since 2011, Wiseman holds an Associate of Arts (AA) with an emphasis in Marketing Management from Austin Community College, a Bachelor of Business Administration (BBA) with an emphasis in Management from University of Wisconsin-La Crosse, a Master of Business Administration (MBA) with an emphasis in Organizational Theory from University of Wisconsin-Milwaukee, and a Ph.D. in Strategic Management from the University of Minnesota.
McPharlin commented, "Mr. Wiseman's experience on the Supervisory Committee, combined with his extensive academic and research experience, will be a great asset when it comes to his leadership as Chairman of the Supervisory Committee. We look forward to his great work to come."
MSU Federal Credit Union, the world's largest university-based credit union, offers a full range of personal- and business-related financial services to Michigan State University and Oakland University faculty, staff, students, alumni association members, and their families worldwide in addition to a variety of select employee groups. Founded in 1937 by a few MSU professors and employees, MSUFCU now has thirteen branches, over 184,000 members, more than $2.6 billion in assets, and over 600 employees. MSUFCU was named 2014 Federal Credit Union of the Year by the National Association of Federal Credit Unions (NAFCU).
---