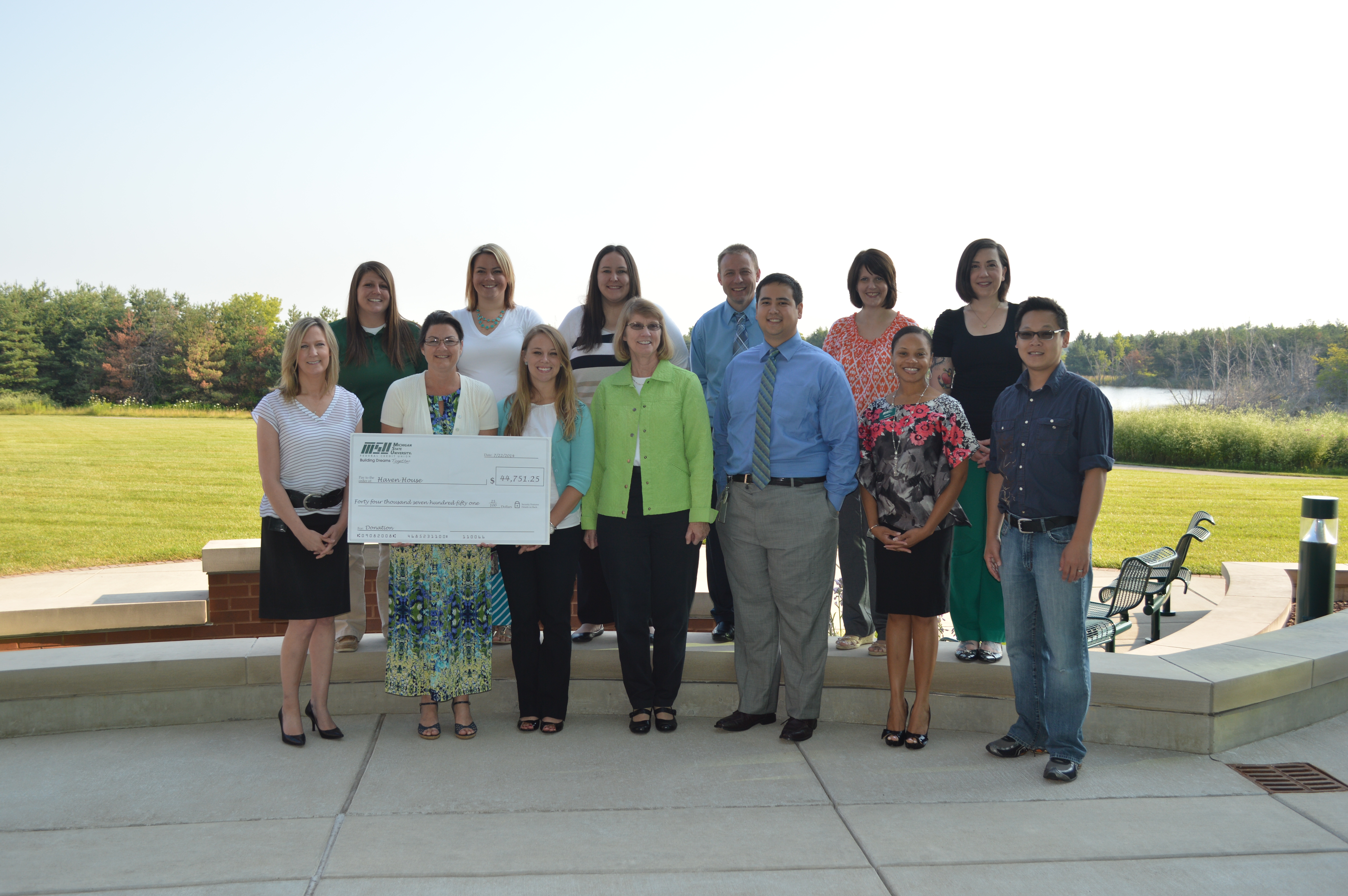 Michigan State University Federal Credit Union (MSUFCU) employees raise more than $44,000 for Haven House
EAST LANSING, MI (August 13, 2014) — MSU Federal Credit Union is pleased to announce that after a six-month fundraising initiative, Credit Union employees raised more than $44,000 for Haven House, one of this year's charity partners. To date, this is the largest amount ever raised by the Credit Union's charity committee. Haven House plans to use the donated funds to upgrade the shelter and relocate the children's playroom.
In addition to donating money to Haven House, employees also donated their time by volunteering at the shelter throughout the year. Credit Union employees helped out by preparing meals for residents, cleaning and organizing the shelter, gardening, and much more.
"It has been a wonderful experience working with Haven House over the past six months," said Patrick McPharlin, MSUFCU's President and Chief Executive Officer (CEO). "Our employees went above and beyond to make this initiative a success, and I look forward to seeing the impact we can have on the community for many years to come."
Haven House is a shelter located in East Lansing that provides emergency housing and support for homeless families and helps prepare them for permanent housing by developing and promoting self-sufficiency, stability, and financial responsibility.
MSU Federal Credit Union, the world's largest university-based credit union, offers a full range of personal- and business-related financial services to Michigan State University and Oakland University faculty, staff, students, alumni association members, and their families worldwide in addition to a variety of select employee groups. Founded in 1937 by a few MSU professors and employees, MSUFCU now has thirteen branches, over 185,000 members, more than $2.6 billion in assets, and over 600 employees. MSUFCU was named 2014 Federal Credit Union of the Year by the National Association of Federal Credit Unions (NAFCU).
---