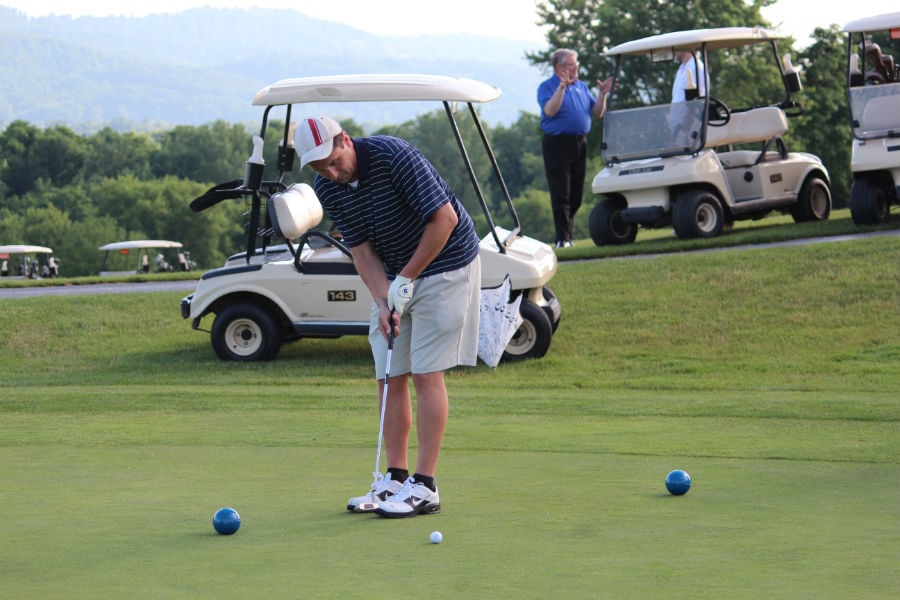 Mid-Atlantic Corporate follows through for Children's Miracle Network Hospitals
Participants and sponsors help raise $11,500 on the green at this year's charity golf tournament

MIDDLETOWN, PA (June 26, 2014) — A little bit of rain couldn't dampen the spirits of the participants at Mid-Atlantic Corporate Federal Credit Union's 2014 charity golf tournament held on June 19. The golf tournament is an annual event for Mid-Atlantic Corporate and benefits Children's Miracle Network Hospitals (CMN Hospitals).
CMN Hospitals is an organization comprised of 170 children's hospitals across the United States and Canada. Through donations to CMN, money is given to these hospitals for much-needed medical equipment, facilities and treatment programs to support the young patients in their care.
This year's event was held at Dauphin Highlands Golf Course in Harrisburg, Pa. Member credit unions and credit union industry vendors donated their time and money for CMN Hospitals through golf participation and sponsorships. With the help of these contributors, Mid-Atlantic Corporate was able to raise $11,500 to donate to CMN Hospitals.
"All of us at Mid-Atlantic Corporate would like to extend our thanks to the following sponsors and everyone who helped make this year's golf tournament a success," said Jay Murray, president/CEO:
Dinner Reception Sponsor: Cambridge Mercantile
Beverage Cart Sponsor: ProfitStars
Birdie Sponsors:
Citizens Bank
EMC
Transamerica Retirement Solutions
Driving Range Sponsor:
FIMAC Solutions
Eagle Sponsors:
McConkey Insurance Benefits
EMC
PNC Capital Markets
Hole-in-One Sponsors:
MY CU Services LLC
AMIS
Sollievo Group LLC
ATON Financial Management
Pot-of-Gold Contest Sponsor:
Horsetail Technologies
Putting Contest Sponsor:
Reager & Adler PC
Skill Holes Sponsors:
SkarlatosZonarich LLC
Padden, Guerrini & Associates
Fiserv
MY CU Services LLC
AMIS
Sollievo Group LLC
ATON Financial Management
Burns-Fazzi-Brock
About Mid-Atlantic Corporate Federal Credit Union
Mid-Atlantic Corporate Federal Credit Union and its members have been well-served by a conservative financial management approach.  It is a federally chartered corporate credit union that serves CUSOs, leagues, chapters, and more than 800 credit unions. Mid-Atlantic Corporate and its family of companies provide quality investment, lending and payment services, including ACH, share draft and electronic bill payment, as well as core processing, asset liability management and risk management solutions.  Mid-Atlantic Corporate develops services with our member in mind, and delivers them with the kind of accountability, consideration and responsiveness our members expect – and deserve. For more information, please visit www.midatlanticcorp.org, www.mycuservices.com, www.amiscu.com, www.sollievo.com, and www.atonfm.com.
---