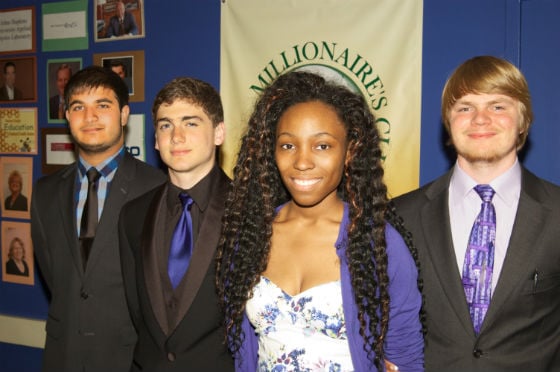 Millionaire's Club members take top state honors
(May 20, 2015) — The SECU-sponsored Millionaire's Club at Howard County's Applications & Research Lab produced first and second place teams in the recent Maryland Personal Finance Challenge held at Towson University.
Teams from across the state competed in the annual event, answering questions relating to personal finance, investments, and related topics. Semi-finalists then went head-to-head in a lightning round similar to the popular Jeopardy! game show.
The winning team also won the state championship in 2014, attributing their financial prowess to their involvement in the Credit Union Foundation MD|DC's Millionaire's Club financial literacy program. That program is now active in twenty high schools across Maryland.
The state champions now travel to Kansas City, KS to compete for the national title against high school teams from across the country.
For more information on the Foundation's Millionaire's Club visit cufound.org.
---