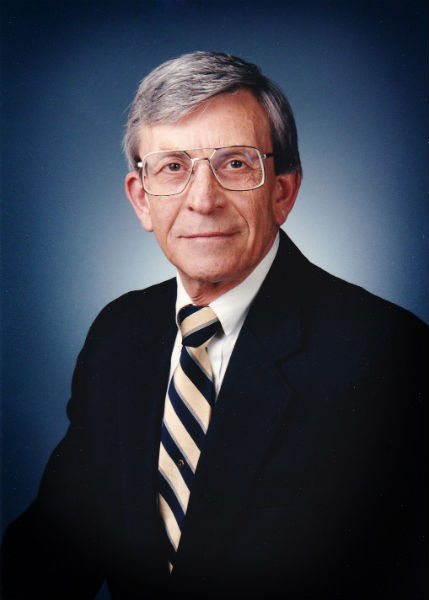 Minnesota credit union pioneer dubbed a Credit Union Builder
Merlin J. Magnusson heralded for foundational leadership at General Mills Federal Credit Union
ST. PAUL, MN (October 1, 2013) — General Mills Federal Credit Union (GMFCU) has designated the late Merlin J. Magnusson as a Credit Union Builder through the Minnesota Credit Union Foundation. Magnusson, the credit union's first general manager, was honored following his passing on July 1.
Magnusson began his career at GMFCU on March 1, 1966. He worked for GMFCU for 25 years before retiring in 1991.
"Merlin was a strong leader in the early years of the credit union and remained a member of GMFCU until his passing," said GMFCU President/CEO Kent Greff. "He dedicated much of his career to building GMFCU into the credit union it is today, and his many contributions to the organization and the industry will not be soon forgotten."
GMFCU said Magnusson was a frequent visitor to the credit union and familiar face to both employees and members.
"The ability to pay tribute to credit union forefathers like Merlin Magnusson was the exact reason why the Foundation established the Credit Union Builder program," said Pat Brekken, Chair of the Minnesota Credit Union Foundation. "I am privileged to be a small part of honoring his memory and the legacy that he has left behind him at General Mills Federal Credit Union."
Magnusson joins 22 other individuals who have been honored over the past six years with the MnCUF's Credit Union Builder Award. The names of the recipients and the contributing credit unions are permanently displayed in the Minnesota Credit Union Network's lobby as a tribute to their accomplishments. To learn more about MnCUF's Credit Union Builder Award and to view a list of those who have been honored with this recognition, visit the Foundation website (www.mncufoundation.org/cubuilder).
Dedicated to providing the resources for credit unions and communities to prosper and thrive, the Minnesota Credit Union Foundation is a nonprofit organization founded in 1969 to serve as a charitable arm of the Minnesota credit union movement. For more information, visit www.mncufoundation.org.
---