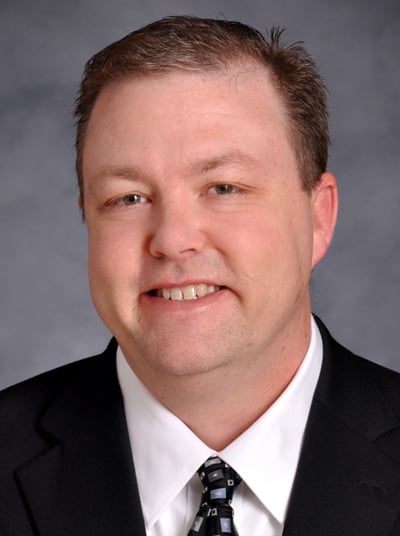 MnCUN Partner AmeriCU Expands to Better Serve Minnesota Credit Unions
ST. PAUL, MN (September 5, 2013) — Displaying its commitment to serving the state's credit unions, AmeriCU Mortgage is expanding its presence in Minnesota. The Minnesota Credit Union Network strategic partner recently announced that it has hired locally and appointed Bradley Smeed to manage its newly formed branch office in St. Paul, Minn.  This local office gives AmeriCU the ability to better accommodate its credit union partners – in Minnesota and nationwide – and the 268,400 members they serve.
"Having an office in Minnesota and a lending professional embedded in the community is a formula for our continued success," said Mark Bigelow, AmeriCU National Sales Manager.
AmeriCU offers credit unions the ability to ensure that affordable mortgage financing is available to all their members, without having to expend resources to keep up with marketplace changes or take on additional financial risk. AmeriCU strives to provide superior member service, as well as innovative marketing and compliance support to their credit union partners through a variety of relationship options. This includes helping credit unions maximize income from mortgage lending activities, while retaining member contact through its servicing options.
The company's mortgage programs include:
Conforming
FHA
VA
Fixed and Adjustable Rate Mortgages (ARMs)
Purchase and Refinance Loans
USDA Rural Housing Loans
203k Home Improvement Financing
AmeriCU Mortgage's unique service model allows credit unions to choose the level of support that works best for them and their members. With options ranging from correspondent services to complete outsourcing, credit unions can choose their level of involvement in the mortgage financing process.
AmeriCU Mortgage also helps lessens the burden on credit unions by offering white or private label servicing. These options are customized to complement credit unions' financial offerings, aligning with the services they provide, which helps to strengthen the relationship between the credit union and its members.
"AmeriCU Mortgage's expertise is an asset to our credit unions as they navigate the processes and procedures of real estate financing. Now that AmeriCU has a Minnesota presence, it will allow our credit unions to get the assistance they need locally, while serving their members more efficiently," said Minnesota Credit Union Network Vice President – Network Service Corporation John Ferstl. "AmeriCU's loan experts are valuable resources that help credit unions maximize service while minimizing expenses."
The Minnesota Credit Union Network is an organization representing the state's 133 not-for-profit cooperative credit unions serving more than 1.5 million member-owners in Minnesota. For more information, visit www.mncun.org.
---