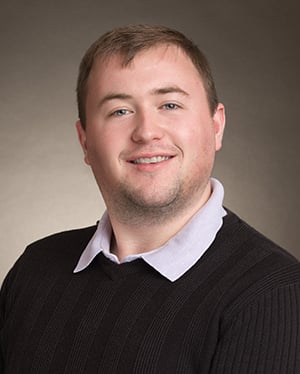 Momentum adds project engineer
SEATTLE, WA (January 29, 2015) – Momentum, a national plan-design-build firm, is expanding its project team to support added workload as the company approaches its 10th anniversary this spring.
Andrew Doherty is joining Momentum as a project engineer. Andrew brings three years of experience in project management and estimating for hospitality, healthcare and commercial buildings.
"Andrew will be a great asset to our team with his experience in project estimating and the contractor bid selection process. His ability to multitask will ensure that projects flow smoothly to meet the rigorous construction schedules," said Colin Winters, Senior Director, Client Services – Project Delivery.
Andrew graduated from Kansas State University in Construction Science and Management. He is certified LEED AP in Building Design and Construction. This coming year he will be pursuing certifications in Project Management and Construction Management. He recently moved back to Seattle and loves living close to the water. Once a star player on his college lacrosse team, he can be found in fields playing lacrosse rain or shine!
About Momentum
Momentum is a national integrated plan-design-build facilities firm. For the past decade, purpose driven organizations have come to Momentum to create innovative facilities that drive business strategy, empower people and leverage teamwork to accelerate results.  For more information contact Jay-E Emmingham at jay-e@momentumbuilds.com or 206-787-8085.
---